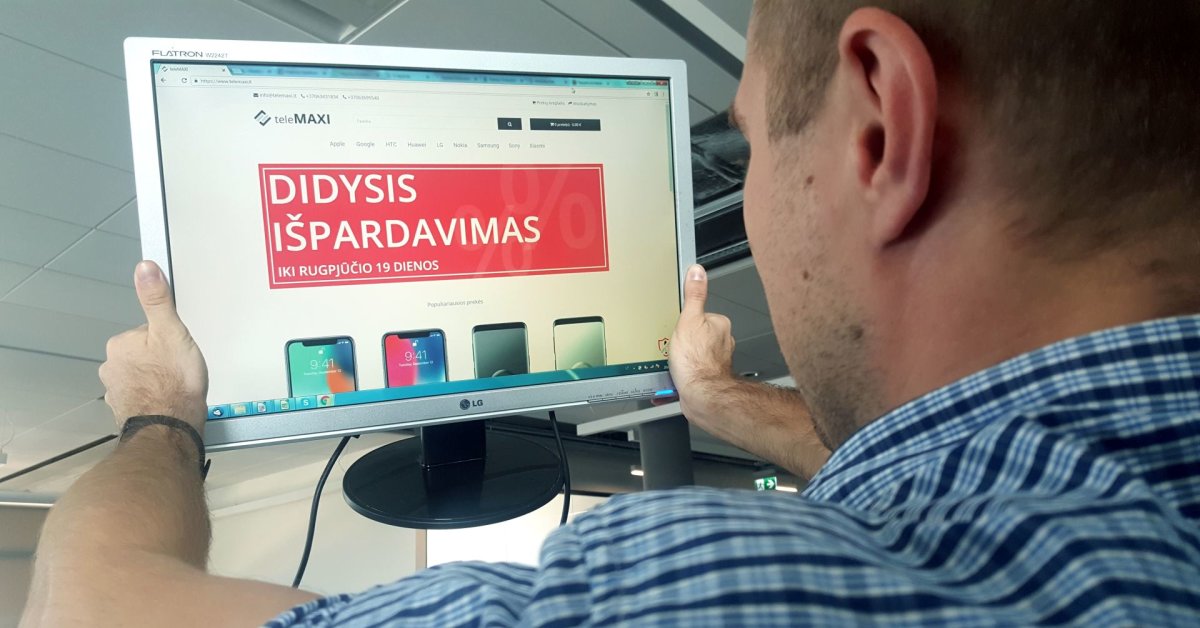 180 Eur, 449 Eur, 309 Eur, 689 Eur, 589 Eur, etc. – At least 30 people have entered exact prices for how much they paid for their phones. They all ordered suspicious cheap phones from the new e-store "telemaxi.lt", but they did not receive it.
Facebook has set up a special group on the social network, where victims coordinate actions and file complaints with the police and authorities.
In the 80-strong group nobody knew who would get a signed phone from the new e-shop Telemaxi.lt. Some of them turned to 15 minutes.
So far, the authorities are still overwhelmed by what has happened here in just three days – whether this is an annual affair or simply a failure of business.
"There are only 44 messages registered on epolicija.lt. These cases are known to the police, intensive investigative actions take place," – says the short comment from the police.
The State Office for Consumer Protection has indicated that the situation is also being clarified.
It is true that the Paying Agent has blocked Paysera funds that were transferred to the company's account and indicated that, pending a refund, the police only show the way.
"Telemaxi.lt" website on August 1st. UAB "Erinvestus" registered the company and its shareholder became Mantas Šidlauskas, born in 1999 on 25 July. No telephone with a shareholder, company or store 15 minutes could contact – phones off.
Facebookfoto / Telemaxi continues to promote promotions on the social network and on the internet site.
Think: Open shares
15 minutes spoke with a few victims, their stories were similar – they needed a phone, a specific model was introduced in Google Search, a price comparison was found – and the cheapest offer was quoted in the new telemaxi.lt.
One of the founders of Facebook's social networking group 15 minutes she was reluctant to buy a telephone for her wife.
"They probably sell mobile phones at a good price, and in fact Paysera takes the customer's money away and does not deliver any goods, I'm one of the cheaters, in our social network we are about 90, but in real buyers. there is about 600 ", – learns 15 minutes reader, did not want to be announced.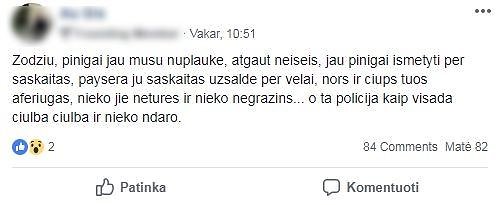 Facebook photo / Twitter Facebook social network
He explains that his order number is 561. It seems that orders are counted consistently from the very beginning. The group has members whose order number is in the first hundred.
"I think they will be even more numerous." It was on Sunday and even more on Monday. Logically, the number of victims is higher, "- regrets the reader.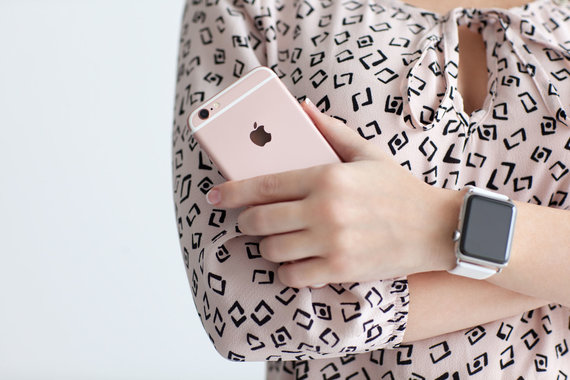 123RF.com Photo / telephone
He is on August 19 on behalf of a 119 euro-priced phone "Xiaomi Redmi 5". In other companies, the same phone costs about 140 euros. The shop made no suspicions – in very orderly forms, with the product code, payment accounts – only the number of tracking of goods through couriers did not come.
"I recommended it, I save 20 euros, and I deliver it quickly here, I took my phone to a woman who was not working properly, I paid for e-banking, where money was transferred to Payser. I tried to call – nothing, only then I found more complaints on the internet, we grouped the group on Facebook, – teaches the victim.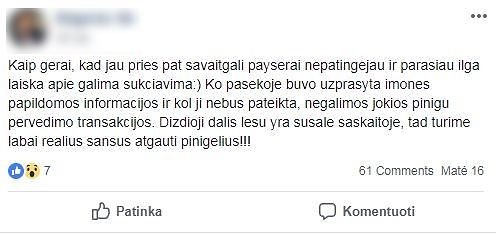 Facebook photo / Twitter Facebook social network
According to him, contact with store representatives can not be done by anyone – via telephone or e-mail.
"Most have already contacted the police electronically, but there is someone who will complain in writing that it will go faster, some also turned to consumer rights, and I have not yet been able to do so", the man complains.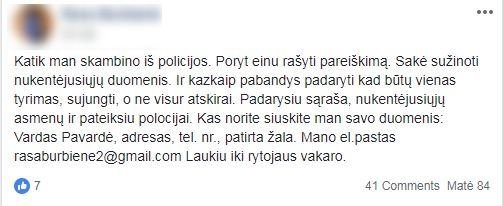 Facebook photo / Twitter Facebook social network
Trust in the price comparison portal
Another spokesperson for the phone, Monica, said she had paid € 419 for the new iPhone 7. Of course the phone did not reach her either.
"Originally this site caused me to distrust, because they have a very wide selection of products and the prices are very low, but I think they may have just opened and therefore have such low prices, I called them before I ordered the indicated number, I talked to my husband and asked him if the goods were original, why it was so cheap, I was told that it sells at European market prices, that's why it's so small and the original product is guaranteed.When I asked if I could take Being in Vilnius, I was told that repair work is still going on, I trusted, "Monika sasses.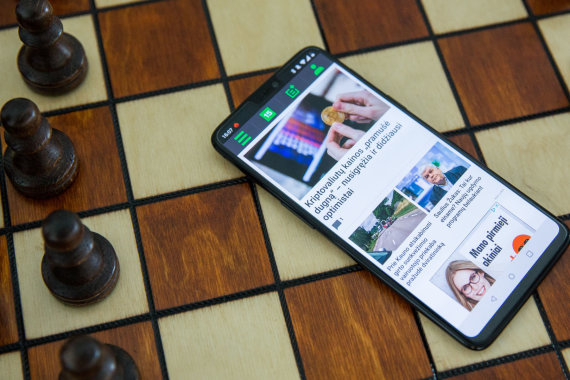 Luke April / 15min photo / phone
She explains that when ordering the phone via the internet she received "nicely filled electronic paper" by mail, indicating that the order is being executed.
"I booked on Thursday and on Monday I did not receive any communication to be sent to the courier When the delivery time was specified – up to 4 days After three working days I received nothing We tried to call again but the store number was already disabled ", says Monika.
She also joined the group of victims.
"People share stories about how you cheat, nobody gets these phones, we hope to be able to draw up statements by consensus and maybe we will not get anything," says the girl.
Asked how he found the newly established store, she repeated the same story – relying on the price comparison portal, choosing the cheapest seller for the model.
"There is a page that compares the phone prices in individual stores, that's Telemax's price of 419 euros, and I'm so afraid it's so low," says Monika.
"Paysera "shocked: suggests contacting the police
15 minutes appealed to Paysera, who became a mediator for all victims. The company had no suspicion that the company could be fictitious.
"I set up an insurance company and made a lot of money, it seemed like everything was okay, they opened an account with us, carried out the identification, the head came to the department, confirmed the identity, if I'm not wrong, Telemaxi started trading online Wednesday, but within a few days we started receiving complaints from customers, feedback, which is very suspicious, because the goods are extremely cheap, it seems that customers bought phones, and we asked them to clarify whether everything was in order, "says Rūta Šeštokaitė, a representative of Payseros.
As the complaints continued to flood, Paysera restricted her company account on Friday.
Luke April / 15min photo / phone
"We asked the company representative to provide information about different orders, to provide product tracking numbers, which would indicate that the goods are really traveling, because customers have been told they will not receive the goods, but they have not been able to do so. to provide information, but said it was all right. It was already limited on Friday, "says R.Šeštokaitė.
New complaints were received on Monday, but Paysera could no longer contact the new e-store manager.
"Now Paysera can no longer collect contributions, all funds collected on the Telemax account are frozen, if the buyers in question go to the police and it is determined that the company has caused damage, the money will be refunded. you contact the authorities We are unable to repay money and compensate ourselves We are generally irresponsible for this – it is the responsibility of the company ", – warned R.Šeštokaitė.
She explained that Paysera had not provided purchase insurance and therefore would not be liable for complaints from victims.
"We are waiting for the police to know where customers should contact and prove that they really bought it, the last time is short enough and the head of the company when we approached last week assured us that everything would be fine is that the goods are still traveling and have patience, so we do not know exactly, we need proof, "says R.Šeštokaitė.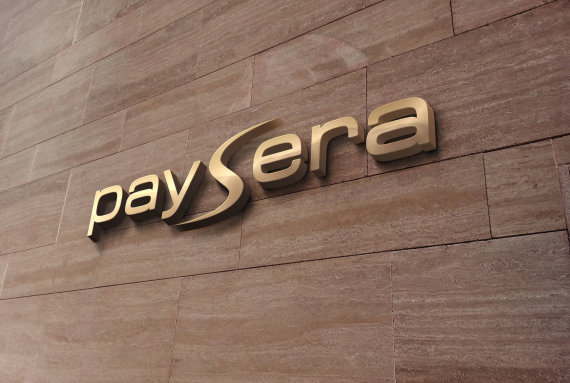 Paysera / Paysera 1 eurocent gift for companies
She explained that Paysera always cooperates with the police and, if necessary, shares information.
15 minutes Asked whether there is money on the Telemax account – the answer is hope.
"I can not exactly determine the exact amount, but there's real money on that account and that money is frozen now, if there was an investigation, trial or something like that and money would be wasted by the police, it would be natural returned, "says Payseros' spokesperson.
Proponents of consumer rights: scammers disappear immediately
The State Consumer Rights Protection Service (VVTAT) received 3 requests from users this week for orders that have been ordered but not delivered by e-shop www.telemaxi.lt. Currently the requests from consumers and the circumstances mentioned therein are being investigated.
However, according to the law, the seller has 30 days to deliver the goods. Buyers must still respond to him in writing with a claim that can not be processed within 14 days if the dispute has been resolved by VTATT.
The VVTAT explains that it is not possible to prosecute potential scammers, because new e-shops "build up and disappear quickly enough, often without mentioning their contact details".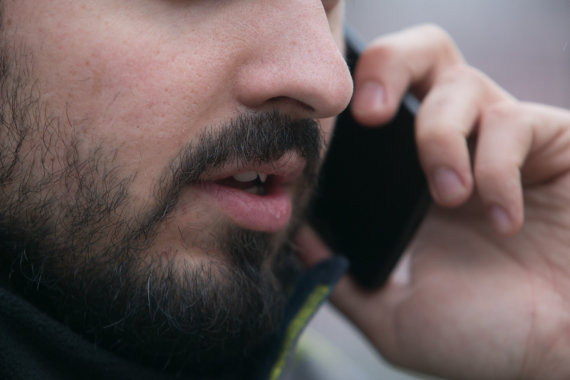 Julius Kalinskas / 15 min. Photo / telephone crook
"For this reason, consumer co-operation and information about the observed false e-shops are of particular importance in this case, and VVTAT regularly informs consumers about how to protect themselves against fake online stores, how to deal with the victims.
Moreover, VVTAT offers some of the most important advice to consumers about the prevention of fake e-shops:
Check what information is provided about the seller. The seller must state the address, telephone number, fax number, e-mail address of the seller. The e-mail address on which the user can contact the seller. Do not be afraid to buy e-shops that only offer e-mail for your connection. E-mail address or contact form directly on the internet.

If the price is significantly lower than normal on the market, do not be fooled. It is very likely that this is a scam.

Make sure the website is registered.

Please note that the information on the website is binding and not translated using the automatic translation program.

View the reviews for the online store from which you are going to buy. If you are unsure about the reliability of the online store, please refer to the information about the dealer's activities on the websites of the Center of Registers and the National Tax Inspectorate.

If there is a possibility to pay the money by picking up the goods, then choose this payment method, do not send cash or use companies that transfer money, because in case of a problem you can not get them back. It is safer to use a credit card.
Source link