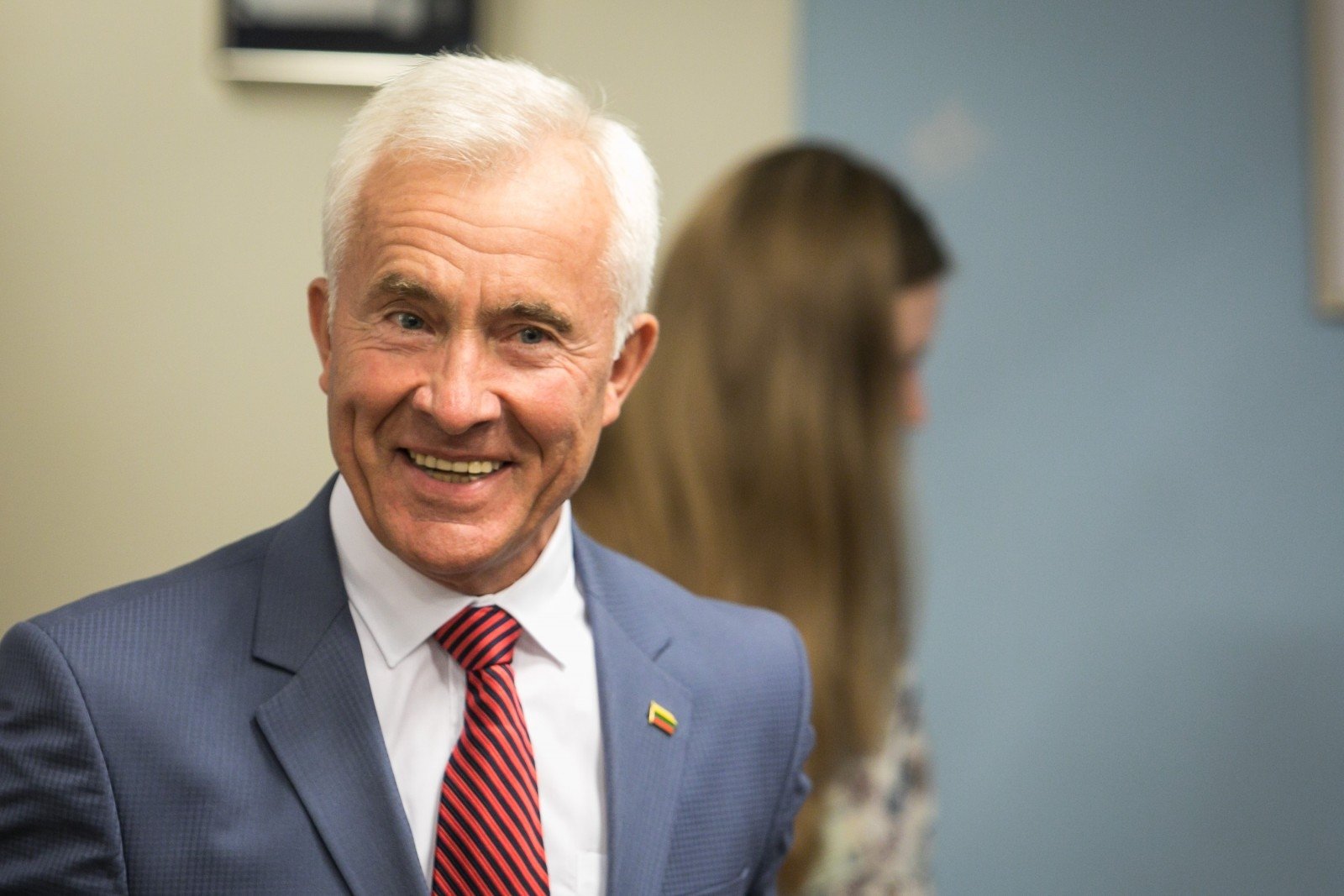 D. Kepen, together with the team, will not be ready to prepare and submit to Seimas' health guidelines.
How is the situation now?
They offer an analysis of the current state of health in the country. For example: "the concepts laid down in the basic laws of the health system emphasize the diagnosis of a disease, the prevention and treatment of injuries, but not health promotion, disease prevention;
<...> The government budget for the health system has grown from 0.4 billion in the past twenty years. EUR (in 1997) to 2.5 billion (2017), but the average life expectancy in Lithuania is one of the smallest in Europe.
<...> Most of the state budget resources are allocated for treatment, medical devices and medicines, and for improving the health of the population – only about 5%.
<...> Although public health agencies have been set up in 47 municipalities to strengthen public health, and since 2014, public health promotion function has been passed on to the municipalities, but there are no quantitative and qualitative indicators for improving public health and lack of such indicators such indicators can not be found at the state level.
<...> Cardiovascular diseases in Lithuania, as in Europe, are and still are
the main cause of death.
<...> Lithuania in 2014 Because of alcohol-related causes, 133.6 / 100,000 died
pop. It was the highest of all EU countries and 2.5 times the EU average. According to the WHO, 2015 averaged 15.4 liters of alcohol per Lithuanian resident.
What are you going to do?
The guidelines aim to encourage the public to pay attention to their health and the environment and to change their harmful habits. D. Kepenis has a vision – investing in the health of Lithuanian citizens, reducing the cost of treatment in diseases.
"WHO says 80% of chronic non-infectious diseases would not exist if people would live healthy." How much does a treatment with a disease such as cardiovascular disease cost? I think these are millions of euros, in terms of how many beds patients are allocated, how many of the operations, medicines are reimbursed, etc. 80 percent These diseases would decrease if we invest in prevention, "Kepenis said to DELFI. – Now such activity is simply simulated. "
D. Kepenis proposes to validate a health passport to promote a healthy person: to enable him to check his health regularly, to assess his state of health, the constitutional biological type of his body, his physical capacity and the advice in to win a specialist (doctor) from the Public Health Office, as well as what ways to improve health.
It is proposed to make public transport free – to reduce air pollution. To introduce measures to encourage employers to ensure the health of employees.
The aim will be to change the composition of foods by reducing the amounts of fat, sugar and salt to prohibit the use of products containing industrially produced trans fat.
The Health Commission intends to use the media to actively disseminate scientifically verified information about healthy lifestyles. It is hoped to appoint a separate portal for this.
What does D. Kepen recommend?
"We are now hooking vegans, vegetarians, but for some it is very healthy, our challenge is to help people find themselves – for what they need." There are people who, because of their harmful lifestyle, "went to the edge" and What should he do if he eats, drenches and dies too much, then you need some kind of cleaning, and the best ways are veganism, vegetarianism, etc. – says the chairman of the Health Commission.
– The largest patients advise on how to live healthy. Look at the statistics, mostly doctors. The second place is the builders. That is what we are going to look for in the health of the people most affected. They say that there is no time to take care of health, because we care about other health. When we talk about health with people who do not have it, something is wrong. That is not because I am against something, but I am confirming it.
What are the reasons? Is it because we are drunk or lack spirituality because we do not live? We finally see that there is no system. We push ourselves together in the complex. "
Healthy person advises to sleep in a cold room at night.
"The sleep is cold, the steam has disappeared from the nose, it means good sleep, when the windows are closed, take at least one shower after waking up, – advises D. Kepenis and repeatedly emphasizes hardening and cold water – And if you in the shower, never leave a hot shower in the field, or maybe you swim in a hot shower, cold, a couple of buckets of cold water on your head – for 12 hours you are protected against colds, here is an elementary truth. If 100 people do this, 5 may receive compensation, but others are guaranteed to be protected. "
The chairman of the health committee advises to drink water first after dinner.
"We do not eat very often because we want it, but because we want to drink, sprinkle with water, immediately reduce appetite, drink until there is no appetite, and water is one of the best ways to control weight," says Kepenis.
Dainius Kepenis says that her GP is disturbed only once every 20 years. The secret This is a complex of different measures, one recipe, suitable for everyone, says the discussion partner.
"The heads of the head are never broken, the less food you get from the packages, the better It's sometimes difficult for me to advise because I'm doing something intuitive and I do not even know it's necessary pass it on to someone else, "says Kepenis.
It is strictly forbidden to use the information published by DELFI on other websites, in the media or elsewhere or to distribute our material in any way without permission, and if consent is obtained, it is necessary to state DELFI as a source .
Source link