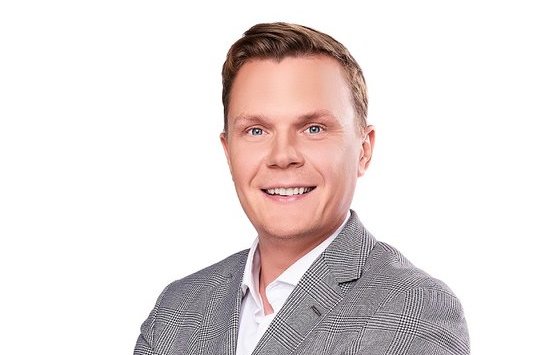 With the start of the new season, the TV3 team has also re-emerged – Mindaugas Stasiulis, who becomes Marketing Manager and Asta Brazaitienė, today became the communications manager. Mindaugas has more than 17 years experience in the entertainment and media industry and Asta has been working with public relations and communication for over 12 years.
"TV3 has been active in Lithuania for 25 years, and 15 of those are the most watched TV in our country, and as the portfolio of our managed media group grows, we also need to increase our human resources so that new members join our team. we set ambitious goals and big plans that we expect to successfully implement with online professionals, "said Laura Blaževičiūtė, Managing Director of UAB All Media Lithuania.
Arvydas Rimas, director of TV3's creative work, also supported Arvydas Rimas' question: "A lot of Mindaugas Stasiulis is known as a TV, radio broadcaster and event manager, and we've had a lot to do with the most popular TV3- projects such as "X Factor", "Lithuanian Talents", "" Good evening show "and others. It was a great opportunity to get to know Mindaugas, we appreciated his dedication to what he did and professionalism. We are pleased that Mindaugas has become part of our team and will contribute to the activities of TV3 through our knowledge and experience, "said Arvydas Rimas, director of TV3's creative work.
According to A. Rimo, the position of the market leader is mandatory – not only to keep the quality of content, programs, broadcasts constant, but also to be a step ahead, to use the latest technologies and innovations to give viewers the best to offer experience – both in terms of content and quality of service. A professional team is one of the most important things that it all respects.
"A wonderful feeling to survive all possible" television "stages, I was a TV3 viewer, I became a director and now I am in the mechanism, the brain of the pot is cooking, I have a lot of creative experience, so go ahead! For me this is not just a new function, I would like to leave fingerprints, "Mindaugas Stasiulis was satisfied with the new career issue.
Asta Brazaitienė, who became a member of TV3 at the end of August, previously worked at a PR agency in various international companies and gained experience in the management of various communication projects. "The entertainment industry is completely new to me, but it's very interesting, I've been able to add a few weeks and kick it in. I'll use all my experience and knowledge to help the company implement everything is planned and more ", says Asta Brazaitiene, TV3 Communications Manager.
All Media Lithuania manages TV channels TV3, TV6, TV8, Power Hit Radio, the news portal tv3.lt and the TVPlay video streaming platform. This year's TV3 TV is 25 years old. In 1993, TV programs appeared that appeared on screens and then Tele-3 began broadcasting in the near future, and now the public watched TV for fourteen consecutive years.
[email protected]
The report of the tv3.lt news website in mass media and websites without the written permission of UAB All Media Lietuva is prohibited.
Source link