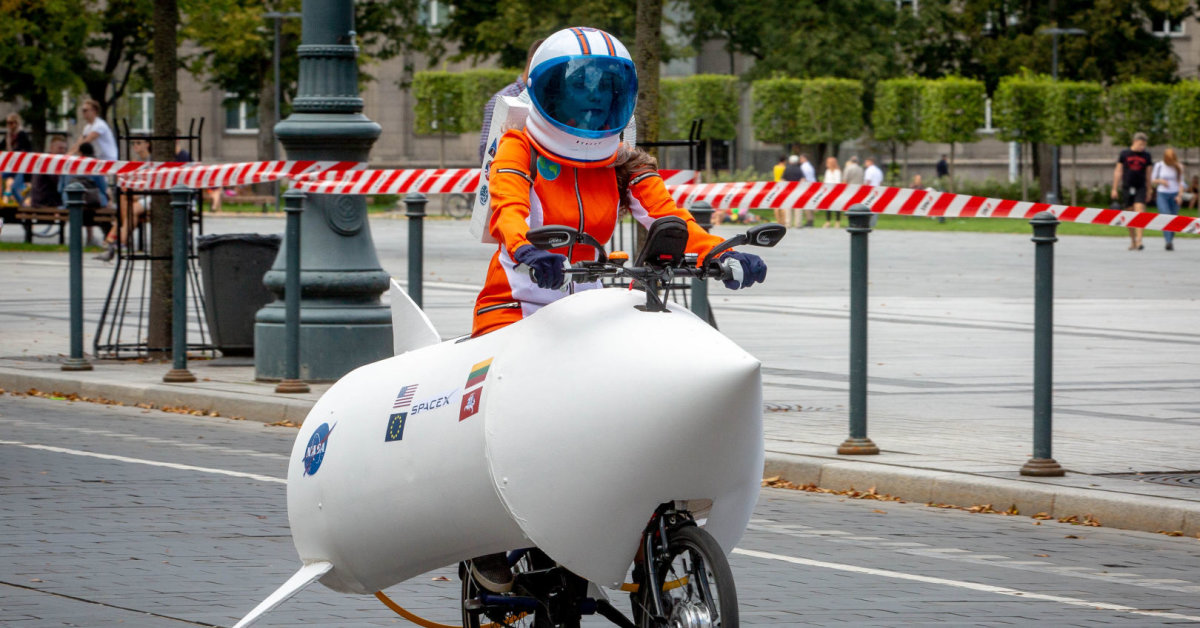 "When we sit or walk on a bike, we can really feel that Vilnius is much more beautiful than the one we see on the TV screen or when we look at it elsewhere, and I congratulate you on the fact that today in Vilnius and I always want to feel it, thanks for being together "- the mayor of the capital R.Šimašius welcomed the meeting.
Greeted the participants, the mayor shot the gunshot for the amateur rally of ERGO cyclists and conquered the 10 kilometer route together with the crowd of participants. The other participants could test their strength on 20 and 30 km of unsporting tracks.
After the longest ride, the mayor of Vilnius presented his name to the three largest Velomaratono teams: the first place was taken by more than 200 cyclists, the ERGO team, the second largest team of SEB Bank and the third largest by Admiral Club
This year about 6 thousand people took part in an amateur cyclist ride. cyclists of all ages from all over Lithuania. Just like last year, Vilnius city team took part in Velomaratone municipalities.
The municipality has ensured that cyclists in Vilnius did not have new cycle paths this year – major bicycle connections were completed in Žvėrynas, Antakalnis and new cycle paths were launched in Lazdynai and Justiniškės, is currently finishing one of the longest cycle paths in the city of Laisvės Avenue, which covers four sleeping quarters of the capital. This year in Vilnius the intention is to build a record number of new cycle paths – within 30 kilometers
Source link