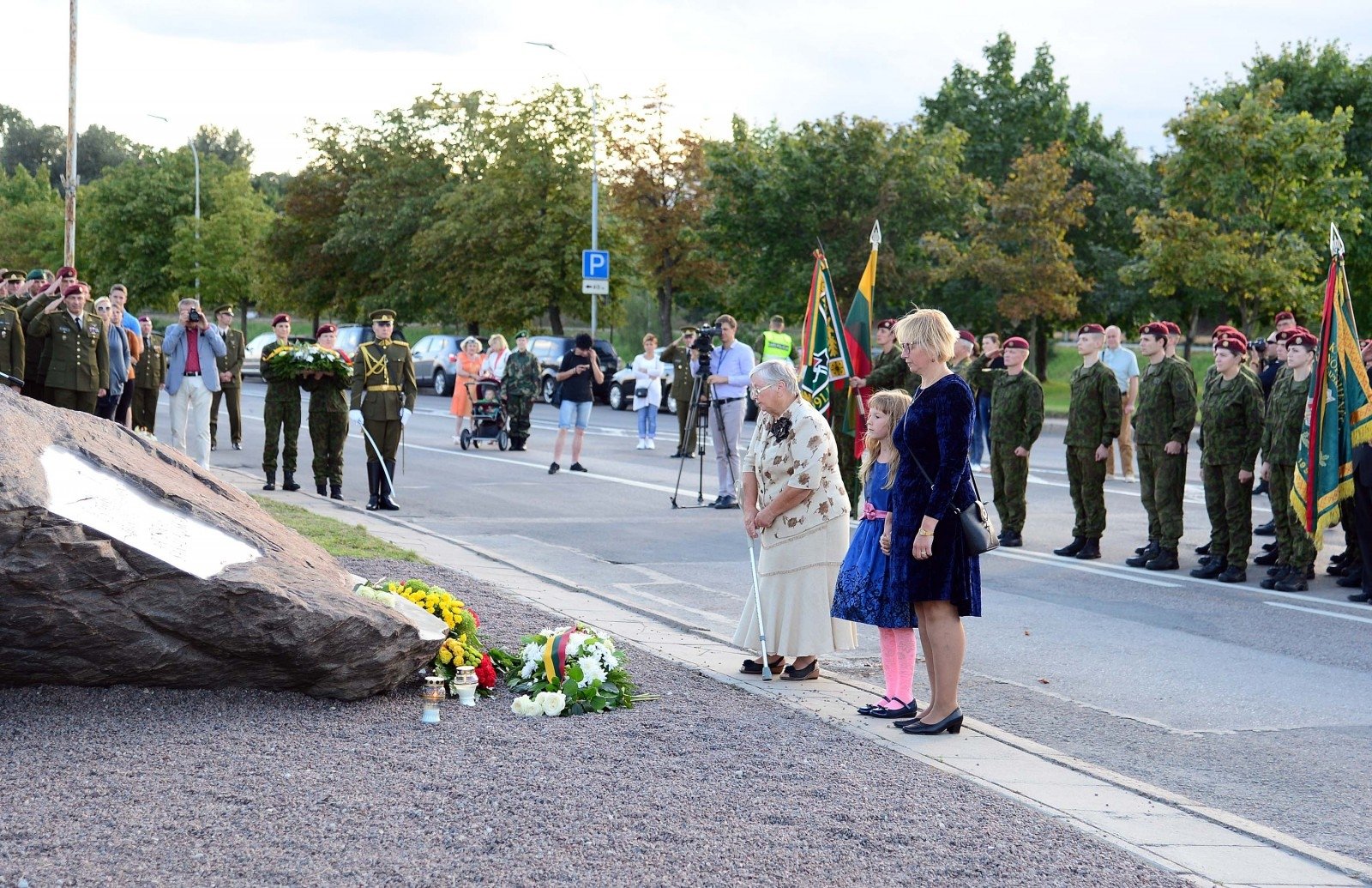 "The best respect for the fallen for freedom is our unity: a society that is full of the will to resist any manifestation of aggression is able to defend itself." No one has to doubt that each of us is ready to enjoy our freedom. to defend as Arturas Sakalauskas defended it, "said V. Umbrasas, the Deputy Minister of National Defense.
A. Sakalauskas was born in 1963. October 26, Alytus. His grandfather Antanas Letkauskas was a member of the Lithuanian Independence fighters, the Knight in the Order of the Cross of the Cross of Vytis – in this family there was a living remembrance of Lithuania's independence march all the time. A. Sakalauskas & # 39; Youth and Youth took place in Dzūkija, the capital of Alytus: where he graduated from Alytus 5th Secondary School and 9th Vocational School, burning passion for handbag in the Alytus Varsos team. Until the fateful 1991 Arturas Sakalauskas worked at the Alytus machine factory.
In January 1991 Arturas Sakalauskas joined the Voluntary National Defense Service, fought actively against the aggression of the Soviet Union, was in charge of the Supreme Court – the Reconstituent Seimas, as well as volunteer posts in Kaunas, Sitkūnai. In 1991, August 19 together with the volunteers of the Alytus team, Vilnius came to defend the Supreme Council Reconstituent Seimas.
In 1991 On 21 August, during the provocation of the Soviet army during the provocation of the Supreme Court – the Restoration House of the Seimas, a clash of Lithuanian volunteers with the Soviet Army Special Forces paramilitary soldiers, who invaded the territory was protected by the soldiers' volunteers at the first post on A. Goštauto Street. During the resistance Alytus team volunteer Artur Sakalauskas was killed, two other volunteers of the Alytus team were injured.
Redeemer Arthur Sakalauskas received the First Class Order of the Vytis Cross, the Medal of the Commemorative Coin of the 13th Memorial Monument and the Lithuanian army volunteers after his death.
It is strictly forbidden to use the information published by DELFI on other websites, in the media or elsewhere or to distribute our material in any way without permission, and if consent is obtained, it is necessary to state DELFI as a source .
Source link