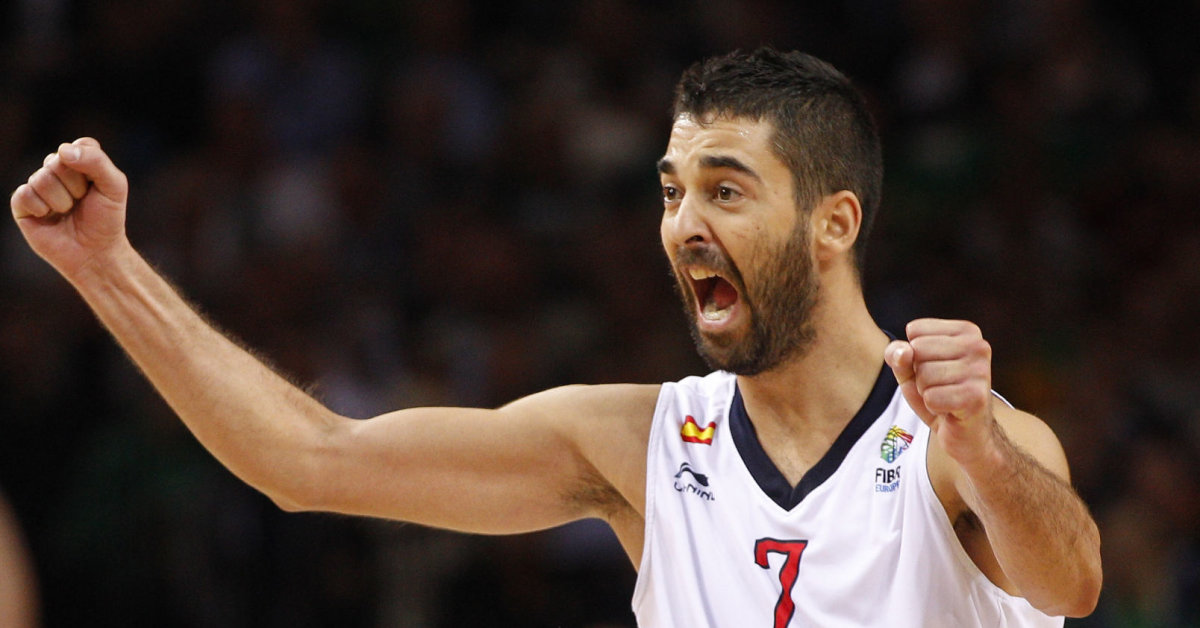 2006 year. Eurolyga
Twelve years ago, Kaune, Juan Carlos Navarro, played his career at Eurolyg.
Barcelona then celebrated a victory at 86:85 and left Spain with 32 points. It remained his most successful career match at Eurolyg.
2006. World Championship
Greece subjected the United States to the semi-finals and met Spain with finals. Spaniards Pau Gasolou went to the decisive battle without a semi-final injury.
J.C. Navarro scored 20 points and achieved a Spanish victory at 70:47. Spain became world champion.
2007. NBA
After 10 years in Barcelona, ​​J.C.Navarro decided to test himself at the NBA and went to P.A.Gasol at Memphis.
In the match with the New Orleans Hornets, the Spaniard came out of the bench and scored 28 points, accounting for eight out of every three out of nine. Admittedly, the victory after the expansion of the 120: 118 party rivals.
2008. NBA
J.C.Navarro has shown that he can play against LeBron James. In the match with Cavaliers, he scored 26 points and made four consecutive releases.
The Cleveland team again celebrated victory after an 132: 12 expansion.
2008.
Los Angeles Lakers to Pau Gasol and Kobe Bryant visited the Barcelona team and celebrated the victory of 108: 104.
Kobe Bryant then scored 28 runs, but JCNavarro even scored 34 runs in the Lakers basket.
Year of 2010. Euroleague final
JCNavarro had already won the Euroleague in 2003 with Barcelona, ​​but earned only five points in the final.
He was the leader of the team in Paris for Olympiakos, earned 21 points, yielded 5 goals and performed three goals transfers. Barcelona has triumphed at 86:68, while Spain has become the final quartet MVP.
2011. The European Championship Semifinals
Macedonia became the champion's detention and reached the semi-finals, but J.C.Navarro interrupted the Macedonian story.
Spaniard scored 35 points and helped the Spaniards win 92:80. This is the most successful match for J.C. Navarro in the Spanish team.
2011. Final of the European Championship
Final Spain met with France. J.C. Navarro brought the Spaniards to victory at 98:85. He scored 27 points and made 5 performances and won the MVP Award.
2012. Spanish Championship
The best Catalan leader of Real Madrid played in the Spanish League on December 30
. He even scored 44 points and earned 33 points (5/5 points), where he scored only one sensation. He also recovered 5 goals and made three successful transfers. Barcelona won 96:89.
2017. Euroleague
Juan Carlos Navarro became the first player in the Eurolyg with 4000 points.
Historical points fell in the match with Fenerbahçe in Istanbul.
Spain ended the career as Eurolyga's leader on points (4152), played matches (341), three-point hit (623) and performance rating (3890). He is the third to the proven guilty (1203) and hits the penalty (853). The sixth on the balls taken (249) and the ninth on the successive transfers (834).
Source link