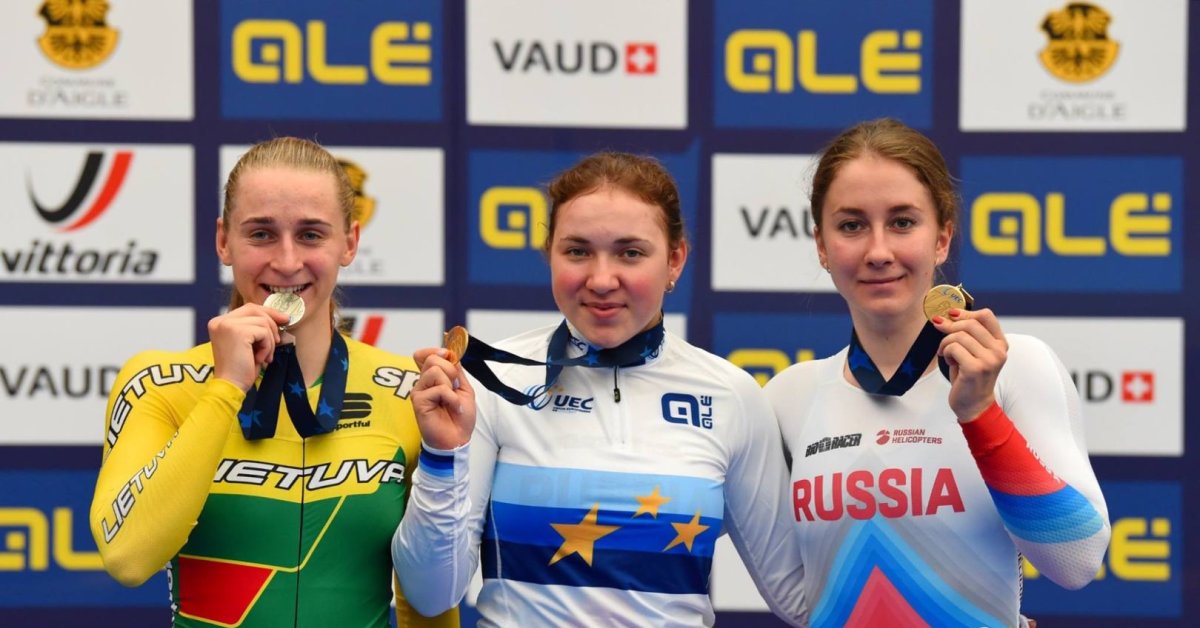 M.Marozaité sprint (12 participants) reached a semi-final on Thursday, where the British Millicent Tanner (4th place in qualifying) defeated 2-0 on Friday. Misha ends with 0-2 by Miriam Vece. The bronze medal was won by Nicky Degrendele, the world's keyring champion.
Trainer Dmitry Leopold's pupil M.Marozaitė became the winner of the qualifying match. She crossed over a distance of 200 m in 10,913 seconds. Migle immediately entered the quarterfinals, where 2-0 was defeated by Father Aleksandras Tolomanow (8th place in qualifying).
V.Šumskytė, trained by Antanas Jakimavičius and Solveig Baleišyte, managed to cover 500 m in 35,106 seconds. She lost to champion Jani Tyshchenko for 0.474 seconds. Another Russian spokeswoman, Ksenija Andrejeva, won the bronze medal (+ 0.825 seconds). Arūnė Savičiūtė (+1.225 seconds) among the 10 participants was the fourth.
Erika Župerkaitė (20 points) Was the 11th place for young girls in a multitable table (14 participants). Italy defeated Vittoria Guazzini (138 pts).
Rock guys (-60 p.) Left the 18th in the multi-player youth (19 participants). After two and three races he was twelfth. Fabio van der Bossche (132 points) beat Belgium.
Young girls in group matches for points (24 km, 120 laps, 12 intermediate finishes, 16 participants) Kristina Kazlauskaitė did not finish. The Russian Diana Klimova defeated.
The Lithuanian team, which has three silver prizes, is in eleventh place in the medal table. The medal was presented by representatives from 16 countries.
On Monday, V.Šumskytė and A.Savičiūtė won silver for the teams of young girls in the sprint competition.
Source link