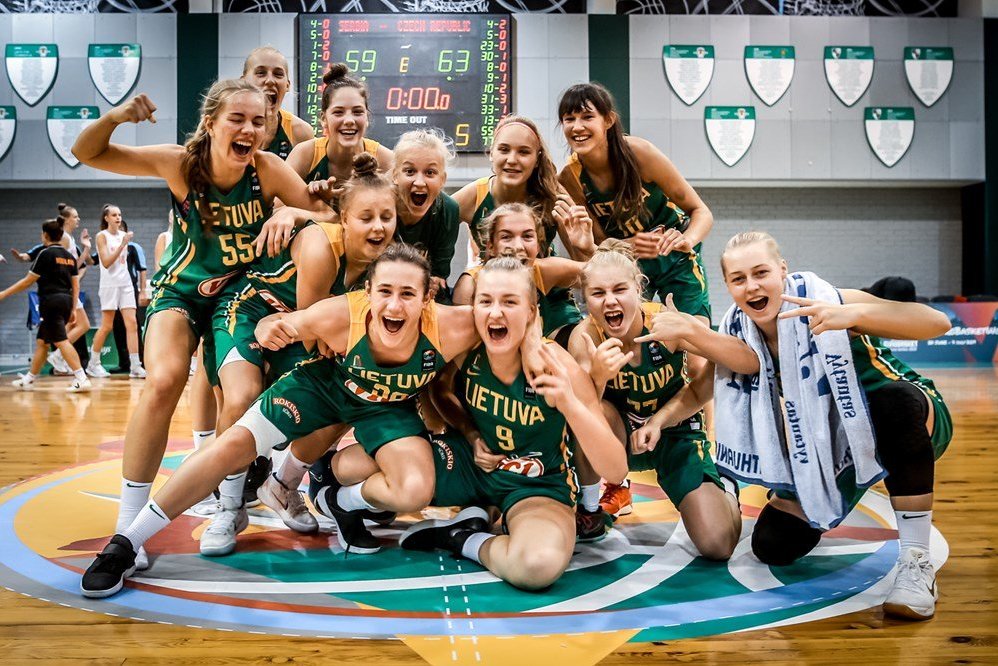 The Lithuanian 16-year-old girl team has kept its place in Division A. The Always European Basketball Championship in Kaunas, at 9:56, after the elimination at 63:59 (16:11, 10:11, 8:13, 18:17, 11: 7), the Dutch coalitions broke off and the continue for 9-12 positions.
This means that the Lithuanian 16-year-old team will participate in the A-division of the European Championship next summer, because 14-16 seats will fall in Division B.
The next game will be played on Friday by the Lithuanian national team with the sixteenth Latvian championship.
During a meeting with the Netherlands, the Lithuanians started the match better and left in the second half of the first half, giving them a five point advantage (16:11). However, during the match no team could prove a clearer advantage in the first half. The Netherlands won the second moto, but the Lithuanians have kept their lead (26:22).
The second part of the game was harder for Lithuanians. Students from Tado Stankevicius hardly found a way to the rival basket, a quarter lost by five points and after three-quarters a points deficit (34:35). Everything was done within the last 10 minutes and the result of the match was like a scale.
At the beginning of the last minute of the fourth quarter, the Dutch champions scored a difference of two points (52:50). Lithuanians made an offensive attack – Klaudija Janionytė made a transfer and Aistė Svungždaitė tied the score (52:52). During the rest of the time both teams exchanged long distance goals: Elles Van der Maas was attacked by the Dutch national team and Urtė Čižauskaitė did not miss the trophy in our team.
During the extension, Lithuanians who had fought with many forces, shot from the start, with four points away and left the game out of their hands. The public has also tried to save the long-term goals, but the victory is celebrated by the Lithuanians.
The most successful winners were Audronė Zdanevičiūtė, who did not miss the whole square. The defender scored 21 points, scored seven goals and made six successful transfers.
Simona Visockaitė scored 12 points (13 points), Klaudija Janionytė – 10 (5 re.), Gedvilė Savostaitė – five, Aistė Svvgzdaitė and Šeila Gudinskaitė – four, Urtė Čižauskaitė – three, Elzė Motekaitytė and Agnesė Garčinskaitė (10 years ago) – two .
In the Netherlands, Elles Van der Maas and Alissa van der Plas (10th rebound) scored 13 points and Maud Huijbens scored 12 (10 rebounds).
In the Always European Championship group, 71:58 won the Danish national 71:58, 49:66 later conceded the advantage of Russian basketball players, and at 51:58 in the last group match they did not stand up against the Germans. In the eighth finals, the Lithuanian team lost 37:51 to the Hungarian team.
Source link