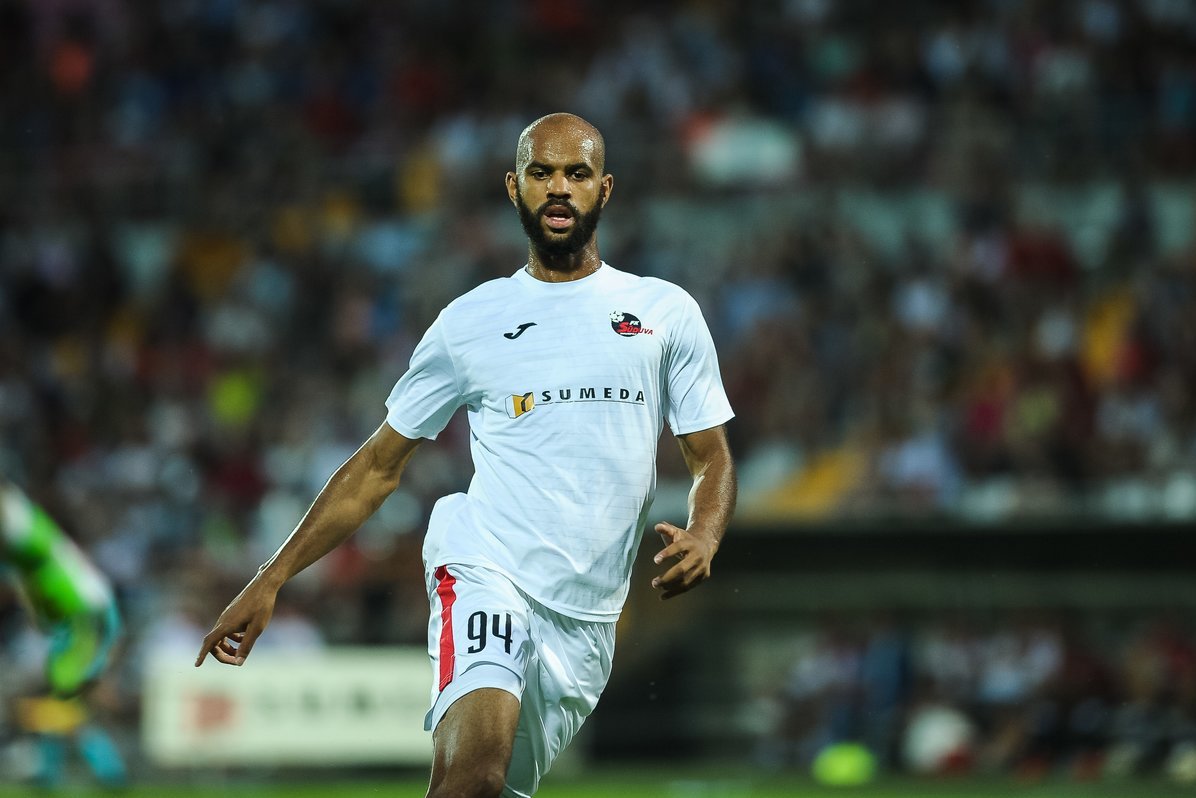 Marijampolė "Sūduva" for the second consecutive year, only one step out of his dream – the group stage of the UEFA European League. This evening "Sūduva" will meet the Scottish Grand Slam in the first game of the last selection phase – Galzgo "Celtic". We invite you to come along with the direct progress of these competitions sportas.lt from 14.00
---
Way to the European Qualifying Round
Both the Lithuanians and the Scots started their selection in the Champions League, not in Europe. The football players "Sūduvos" in the first phase sensibly defeated Nicosia "APOEL", but did not pass the Belgrade "Crvena Zvezda" border and continued to fight for the European League. Here they met Jurmala "Spartaks" in the third stage and won with 1-0 at home, played without goals for the second time in a row and entered the last phase of the tournament.
The Celtic Champions League has successfully traveled to the third stage. Initially they defeated both Aleshkert and Rosenborg, but then struck the Athenian AEK. Brendan Rodgers from his own team played 1-1 in a 1-1 tie and left the qualifying tournament of the European League. Competition with "Sūduva" will take place in the first European qualification match.
---
Comments
Vladimir Cheburin, "Sudeh":
"We have reached the stage of play and we are already pleased that we have this opportunity for the second year in a row, this is a big responsibility for the club, the players, we know what an opponent is waiting for, but we have self-respect , we are going to show a good, meaningful game, to look forward to the fans and to achieve a positive result.
Glasgow Celtic is a good, strong team. They did not succeed with the AEK, but this is football. We can say that it is a good, well-balanced, fast, powerful team. She goes fast in attack and defense, disciplined control over all actions. This is the top club.
We, last year and this year have often said that we have no possibility, we will try to deny such an opinion. The vote of our team is only positive. We talked about the actions of Celtic, we make our conclusions, we want to find the place to click. But at the same time you must of course keep an eye on the power of the rival. "
Brendan Rodgers, Celtic:
"We have to understand that we can not make mistakes in the next two games, we have to go into the group phase, where we will wait for real reward, and at the end of next week we want to be in the group stage.
Our goals are always very clear. Wherever we are, we want to win. The qualification is long, but our goal is the same: we want to win both meetings.
We are disappointed that we have fallen from the Champions League, we will not hang it. We have participated in this tournament for the past two seasons, so it is really disappointing that we have left it out. I spoke with the players and we were looking for ways to go further. The European League is also a very prestigious tournament. "
---
Team shape
The news portal sportas.lt information may not be republished in the mass media or on websites without written permission.
Source link