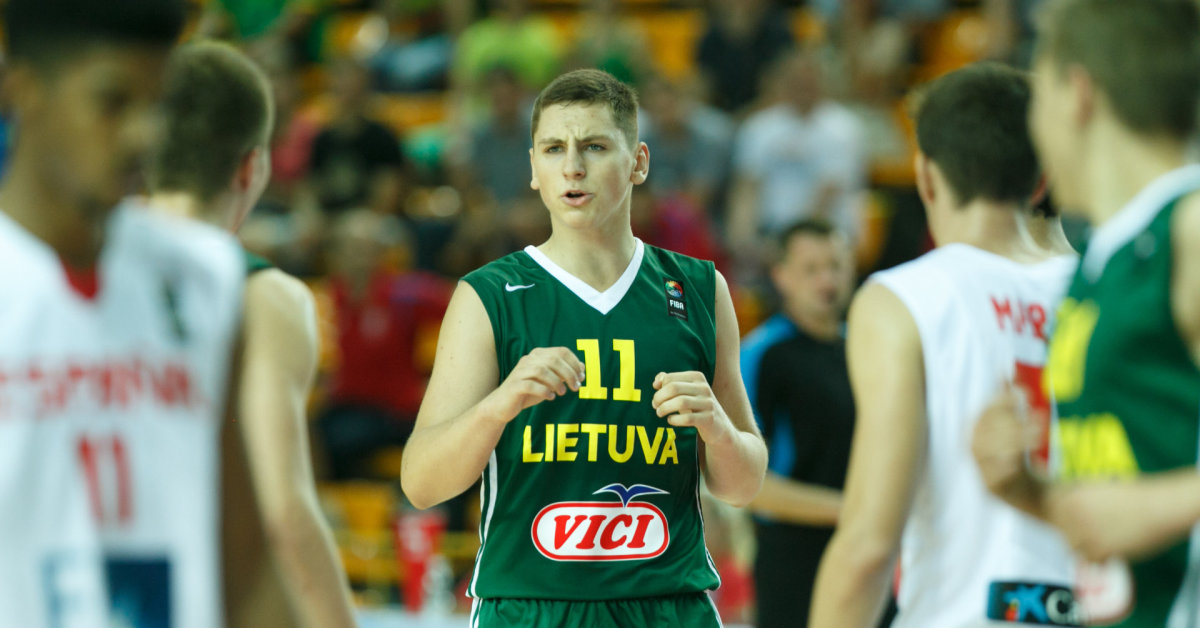 The team was supplemented by the Lithuanians Andrius Banys, Martynas Airošius, Tomas Balciunas and Benas Liškus and three legionaries from the USA: Caleb Davis, Raheem Watts and Quinton Campbell. The last one arrives Wednesday in Lithuania.
"It is still far from the end of the kit," Arvydas Straupis told the coach "Ereliai" and continues to work for "nklyga.lt". – We do not have enough players in all positions. This kind of image is created by watching our basketball show. "
Composition of the "Eagles":
with: Caleb Davis (23, 185 cm), Andrius Banys (23, 185 cm), Harold Saprykin (23 years, 187 cm), Kajus Petrulevicius (17, 191 cm), Benas Liškus (18 years old). 181 cm).
forward: Tomas Balčiūnas (18, 201 cm), Martynas Airošius (24, 192 cm), Ernestas Barkus (18, 196 cm), Quinton Campbell (24, 201 cm).
Central attackers: Raheem Watts (24, 201 cm), Tomas Zdanavičius (22, 203 cm).
"The vision of our composition is that we want to have a competitive team every year, we always try to do this, but not always succeed, our goal is the last four," said club director Giedrius Petrulevičius.
The Mažeikiai team started preparations for the season on September 3 and 6 games played in the check-out game. A.Straupis team defeated Gargždai SC and Klaipėda LCC, but twice acknowledged the advantage of "Telšiai" and Palanga "Curonian".
"The game can not be right right now, because we have a lot of time practicing physical training sessions, there was work both in the field and in the hall.We can not get results now, we will be in a few months see, "- emphasized the" Eagles "coach.
At that time, team leader G. Petrulevicius did not interpret the best results as a result of physical training.
"We follow the results in friendly matches and we are not happy with them, the team falls down now, feels tired after physical training, but after conquering it will recover." The fans write off quickly. the criticism is correct, but I ask the fans not to hesitate to appreciate, but only a friendly game, the season has not started yet and we appreciate it … Fans are always critical and can bite painfully, but you do nothing.This work is specific – we have to accept criticism, "- said G.Petrulevicius.
The fans write off quickly. I agree that the criticism is correct, but I ask fans not to rush to judge, only a friendly match, the season has not started yet
One of the most famous basketball players is the 18-year-old 201-cm Tomas Balčiūnas, who averaged 12.3 points and 9.9 rebounds in the European championship two years ago.
The attacker was on his way to Spain and last season the Real Betis Energia Plus shirt from Sevilla appeared in the Euroleague Youth Tournament, which scored 14.5 points and 10.7 rebounds.
According to coach A.Straupis of "Eagles" this young basketball player will have to make a lot of effort.
"He's 18 years old, his composition is like Tarzan, and his head is like a 14-year-old, I think if other teams did not ask for it, this means something's wrong with him. answer – good players do not come to me Good players go to Žalgiris, Rytas, Pearl.
I think that if other teams have not asked for it, this means something is wrong with him
There is a lot of work with him. First of all, you have to work with his head because he thinks he's very good. It hurts him, it hurts all young players. Prove that it takes time for this young person. He is nothing but empty. And when he realizes that there is nothing, you have to work with him, "said A. Straupis about working with his student.
The fact that T.Balciunas can shoot in the team of "Eagles" also believes in the team leader.
"Arvydas can help him become a better basketball player, maybe he will play at a higher level in the future, the coach has to choose the best, Arvydas could give it," said Petrulevicius.
Source link