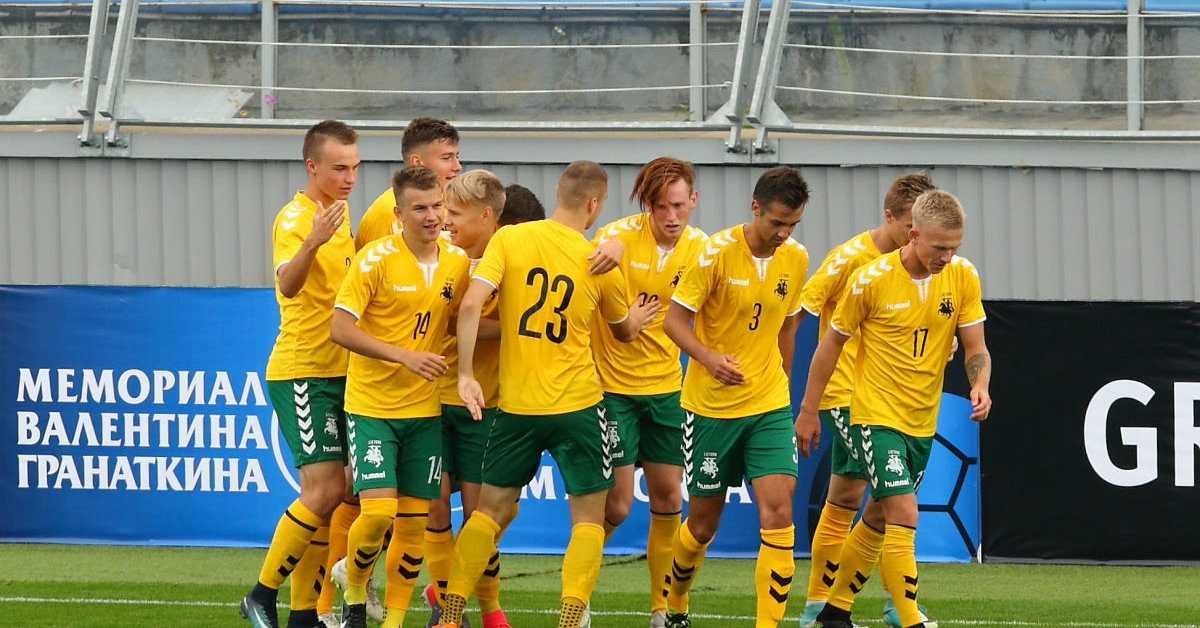 After the first victory with Armenia (1: 0), the Lithuanian national coach Antanas Vingilys made six changes in the first 11 and Ben Anis, the winner of the last race, won against the start of the game.
An encounter with Russia started with a routine team search, but the rival controlled the ball a bit.
However, the Lithuanian team quickly got a chance to score – after just 15 minutes, the hosts went to the penalty area and were beaten eleven meters, while Edgaras Utkaus was hit by a goalkeeper. Aussie tried a variant of the player for the home team goal and was disappointed to death.
After this episode the Lithuanians did not swell and became 24 minutes later. The Russian player mocked with Ben Anis, who drove dangerously to the gate to the penalty area. In the standard situation, E. Utkus struck sharply in the upper left corner of the gate.
The Russians played rude football and went on – they left for 30 minutes without Vladimir Moskvichev, who unjustly violated the rules on the team's center line. This gave our team more room and continued to play with the ball and did not give much room to their fence confidently.
After a break of 64 minutes, the Lithuanians doubled their lead. Artūras Dolžnikov came in from the center of the area and the area is the result of him. On this occasion, Jonas Bičkus, who had fought in the neighborhood, managed to restore the shot of his teammate.
Ten minutes later, the Russians remained in the tenth when Aleksandras Černikovas was taken out of the field for a rude foul in the middle of the field.
The Lithuanian team retained the advantage and celebrated the 2: 0 victory. The group's last matches will play with Moldovan counterparts on Wednesday. They beat Armenia 4: 1, but they should have recognized the Russian advantage 1: 2.
Match statistics:
Russia U-19 – Lithuania U-19 0: 2 (0: 1)
Petrovsky Stadium, St. Petersburg
Judge – Maksim Matiunin (Russia)
Goals: 24 minutes E. Utkus (0: 1), 64 min. J. Bičkus (0: 2)
Warning: 27 minutes N. Urba, 41 minutes. D. Raulinaitis, 68 minutes. A. Dolžnikov.
Composition of Lithuania: Kaja Urbietis, Ernestas Mockus, Vilius Armalas, David Raulinaitis (55 minutes Justinas Marazas), Arnas Paura, Neil Urba (87 minutes Renatas Banevičius), Titas Aukštuolis (46 minutes by Matas Vareika), Mindaugas Butkus (55 minutes Artūr Dolžnikov), Edgar Utkus, Ben Anis (79 min. Dominyk Kodz), Darius Zybauskas (46 min. Jonas Bičkus). In stock: Tomas Čepulis, Gustas Graziunas.
Source link