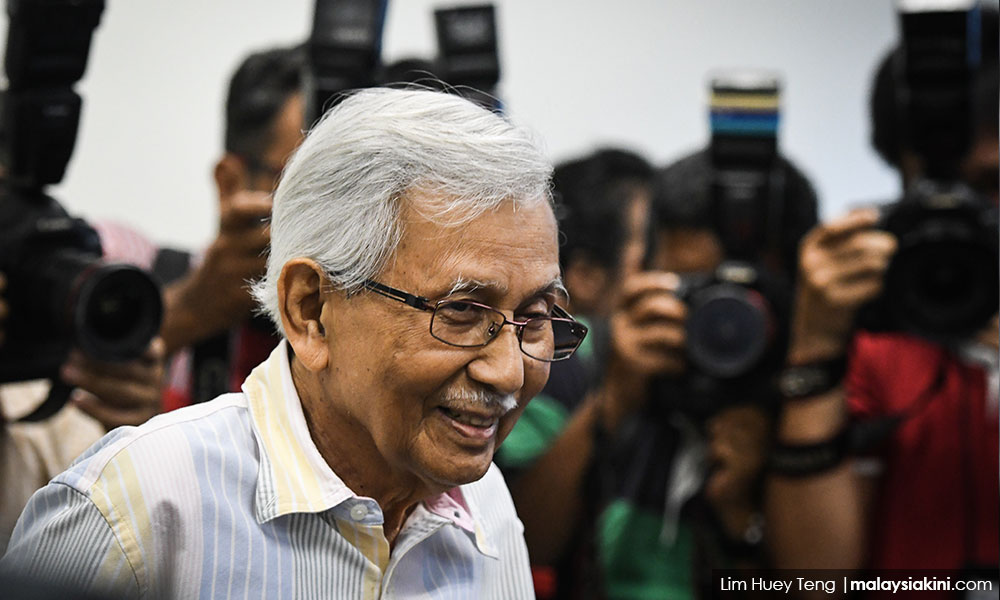 KINI FINISHED | These are the most important headlines that you may have missed yesterday, in short.
CEP term of 100 days ends
Now that his 100-day mandate is over, Chairman of the Council of Eminent Persons (CEP), Daim Zainuddin, said that the council will present its report to the Prime Minister and also consult with him on a possible extension.
He said on the basis of the feedback received that he believes that the Ministry of Finance should be at the top of the list of agencies that need better governance.
He also said that it is not wise for Pakatan Harapan to keep his promise to abolish tolls, given the current financial situation of the government.
Radioactive material is missing
The New Straits Times reported that a radiological dispersion device (RDD) with radioactive iridium-192 isotopes has been missing since 10 August.
However, the police have excluded terrorism as a possible motive, while Deputy Minister of the Interior Azis Jamman assured the public that everything is under control and that there is no reason to panic.
BN-dominated senate passes SST, rescinds GST
In a surprising movement, the Dewan Negara has adopted legislation to replace the Goods and Services Tax (GST) with the Sales and Services Tax (SST), with the support of BN Senators.
BN Senator Khairul Azwan Harun and Umno Secretary General Annuar Musa said that this is to prevent delays in the implementation of SST, which could further disrupt the government's cash flow.
Khairul, however, proposed to set up an independent committee to monitor the implementation of SST, because it is less transparent than GST.
Other kinibites
Transport minister Anthony Loke explained that the government had canceled the unpaid Automatic Enforcement System (AES) summons because of the lopsided agreements that privatized the collection of the fines.
Bukit Aman investigates a Sabah policeman for alleged sexual intimidation of six of his men and a member of the People's Volunteer Corps (Rela).
Looking forward
The visit of Prime Minister Dr Mahathir Mohamad to China comes today on the last day. He will attend various functions and then board a flight back to Malaysia.
Transport minister Anthony Loke will be launching a new e-reporting service called "diffride".
Kapar MEP Abdullah Sani Abdul Hamid is expected to hold a press conference today. Yesterday, PKR President Anwar Ibrahim had told him to correct his claim that Mahathir and Daim conspiracy against Anwar to & # 39; correct & # 39 ;.
Source link