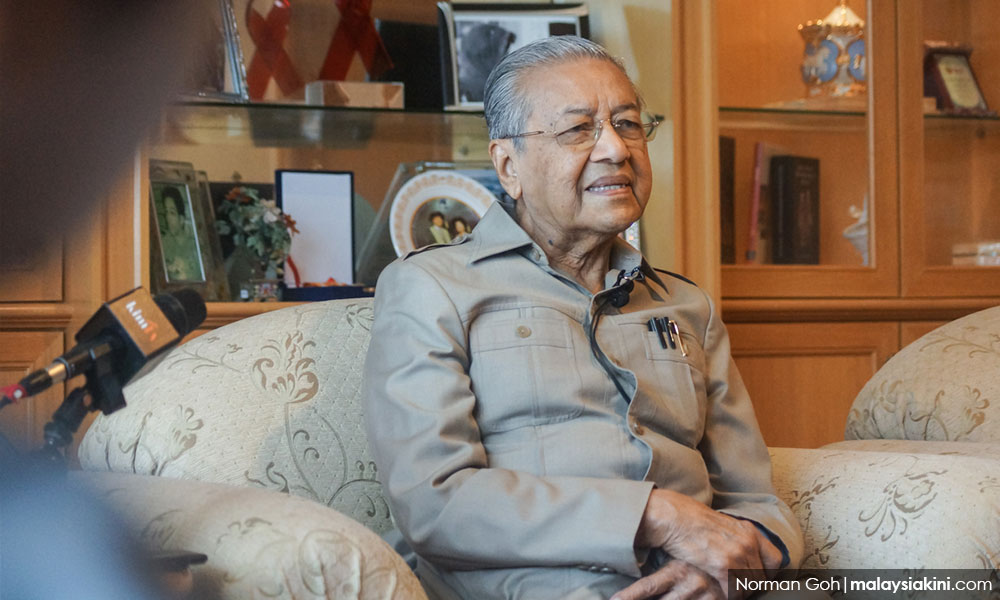 KINI ROUNDUP | These are the most important headlines that you may have missed yesterday, in short.
Prime Minister Dr Mahathir Mohamad stated that the report of the Council of Eminent Persons will not be disclosed to the public; an action supported by CEP member Jomo Kwame Sundaram because of the sensitive & # 39; character of the report.
Mahathir also said that the Official Secrets Act 1972 will remain as a law, while Deputy Minister at Prime Minister Mohamed Hanipa Maidin revealed that the Cabinet had decided on July 20 to formulate a Freedom of Information Bill.
Meanwhile, Jomo thought it was not necessary to revive the CEP & # 39; because it is full of misconceptions, but former members can still serve in other capacities.
Conflicting claims to stateless Indians
Deputy Interior Minister Mohd Azis Jamman told the Dewan Negara that there are only 3,653 stateless ethnic Indians in the country, not 300,000 as claimed by the previous opposition.
Lawyer N Surendran said that quoting this figure is irresponsible because it is based on the number of applications and does not represent many thousands who have not requested identification documents for various reasons.
Meanwhile, the BN politicians T Mohan and Najib Abdul Razak said Pakatan Harapan had to apologize because he previously exaggerated the number of stateless Indians.
Soda price up or down?
Mahathir has confirmed that the government is considering a tax on carbonated drinks because of the health risks that the drinks pose.
Minister of Internal Trade and Consumer Affairs Saifuddin Nasution Ismail announced that the price of sugar would be reduced in line with global prices, but stressed that this does not mean that the government approves the increase of sugar consumption.
Other kinibites
Saifuddin, also secretary general of PKR, openly expressed the support for the bid of Mohd Rafizi Ramli in his party chairman, in which he quoted the admiration of President-elect Anwar Ibrahim for Rafizi.
A cowherd allegedly threw cow dung to the authorities in Klang who demolished his farm and two temples, eventually resulting in the arrest of five people, including himself.
Human rights group Suaram criticized the federal government for not exercising sufficient pressure against the Kelantan government and allowing federal agencies to participate in the demolition of a blockade set up by the Orang Asli community in Gua Musang.
Looking forward
The Dewan Negara is expected to vote on the repeal of the Anti-Fake News Act 2018.
Former Inspector General of Police Khalid Abu Bakar is expected to testify in a study by the Human Rights Commission (Suhakam) about suspected enforced disappearances of various activists.
MCA chairman Liow Tiong Lai will for the first time reach the campaign track in the Balakong election, accompanied by this deputy Wee Ka Siong.
Former KiniBiz editor P Gunasegaram will publish his book & # 39; 1MDB: The Scandal That Brought Down a Government & # 39; launch.
Source link