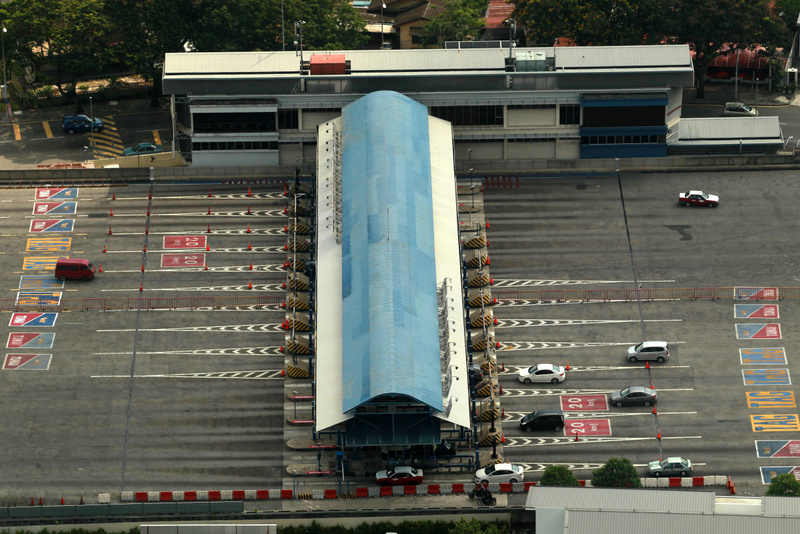 KUALA LUMPUR (October 5): after postponing the abolition of the toll, the government is now considering granting discounts or rebates to road users, and extending the concessions for toll roads, to reduce tolls, according to the Minister of Works , Baru Bian.
The government still looks at proposals from players from the business community and still has to make a decision as it still needs to hear from all stakeholders, Baru said.
"[We will announce a] decision in two to three months time ", he told reporters during an appreciation ceremony for man hours without lost time accidents for highways yesterday.
Pakatan Harapan's new government promised to abolish tolls as part of its election manifesto, but has since postponed the promise, citing the tight fiscal position of the nation and the high cost of striving as reasons.
"We are currently still negotiating to find one [solution] this is mutually beneficial for all stakeholders, "Baru said, adding that parties understand the position of the government.
An industry that refused to be mentioned suggested that a way for the government to reduce the costs of building highways is to guarantee bonds. Since higher creditworthiness is usually linked to government guaranteed debts, this would reduce the cost of borrowing compared to bonds issued by private companies.
The executive told it The Edge Financial Daily that the government could also look at delaying the construction of highways that "do not have to be built now".
Separately, Ekovest Bhd managing director Tan Sri Lim Keng Cheng said he fully supports the government's intention to abolish tolls, but stressed that there is still a need for private sector funding and involvement in construction from highways.
"There are many good proposals that the government can consider, such as the PPP (public-private partnerships)," he said, adding that private companies could better control costs, such as those related to time, building materials and manpower.
The private sector has also helped the government to bear the costs of infrastructure expansion, including tapping international funds through loans from foreign banks, Lim said.
"The only thing that I can see is negative [from construction of highways] is that [consumers] will have to pay. But our highways follow a user-pays concept, "said Lim, adding that relatively to other countries, Malaysian road users pay a relatively low rate for use on the highway.
"What we do is offer alternative routes. [Road users] are still free to use the original roads. Private motorways are something that is possible [help generate] economic growth, "he said.
As such, Lim hopes for more privatization incentives from the government in the coming budget with regard to toll concession holders.
This article appeared for the first time The Edge Financial Daily, on 5 October 2018.
Click here for more real estate stories.
Source link