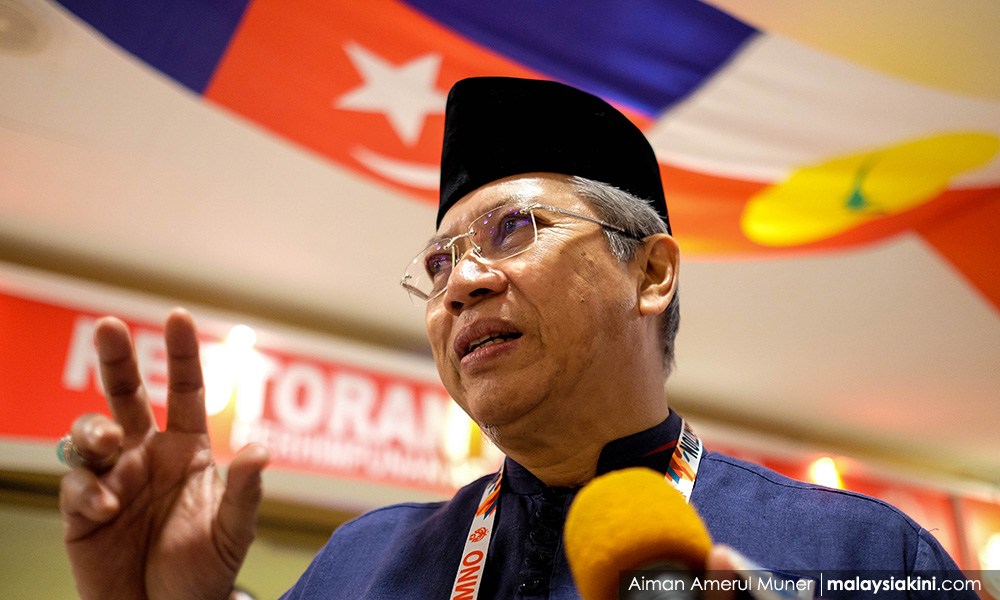 The report of the Council of Eminent Persons (CEP) should be made public and presented at the next session of Parliament to address the suspicion of the extent of its powers, said Umu Secretary-General Annuar Musa.
"There has been suspicion about the role of the CEP, which is known to be involved in the highest level of political maneuvering," he added in a media statement this morning.
Previously, there were reports claiming that the board led by Daim Zainuddin was at odds with Pakatan Harapan leaders on certain decisions.
Yesterday, Daim, who announced that the mandate of the council is officially over, said the report that contains recommendations would be submitted to Prime Minister Dr. Mahathir Mohamad.
The former Finance Minister has revealed that the Council has met more than 350 individuals from more than 200 organizations, including regulatory enforcement authorities, bankers, trade associations, chambers of commerce, businesses, SMEs and consumers, among others.
Daim said he would meet with Mahathir regarding last week's statement that the CEP's term of office could be extended beyond the 100-day mark.
CEP challenges the authority of the Cabinet & # 39;
Annuar warned, however, that retention of the CEP would "challenge" the authority of the cabinet since the council established to assist Mahathir before appointing his ministers.
"Now everything is complete and the Prime Minister has competent cabinet staff, including top leaders of Harapan parties who have been struggling for so long.
"[…] We believe that the CEP should no longer exist in order for the government to function properly, "he added.
Annuar pointed out that the council is not provided for in the federal constitution and is also not part of the legislative, executive or judiciary.
"The continued existence of the CEP will affect the system of parliamentary democracy," he added.
That is why the Ketereh Member of Parliament called for the dissolution of the council and the removal of its members of government affairs.
In the absence of it, Annuar said that there is a 'closet behind the cupboard & # 39; would be.
Besides Daim, the CEP is the former governor of Bank Negara, Zeti Akhtar Aziz, former president of Petronas Hassan Merican, economist Jomo Kwame Sundaram and tycoon Robert Kuok.
Zeti has since been appointed to lead Permodalan Nasional Berhad (PNB), while Hassan is now on the board of Khazanah Nasional Bhd.
Source link