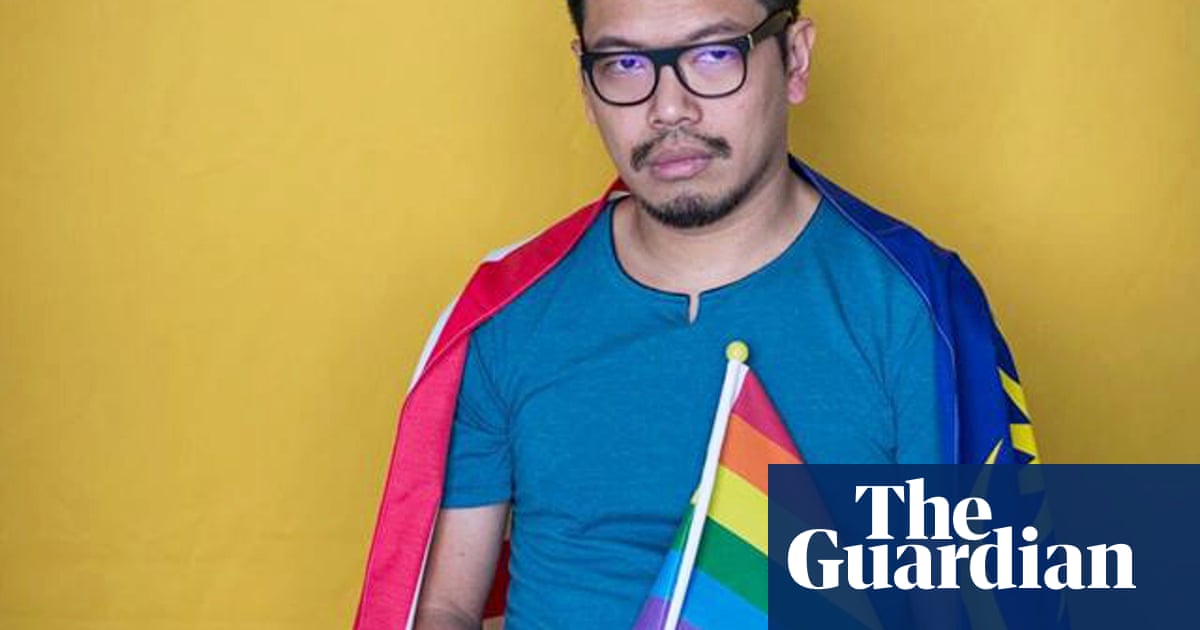 In the early hours of Saturday, police and government officials invaded a small nightclub in Kuala Lumpur.
The location, Blue Boy, was known as popular with the LGBT community, but was left alone for 30 years by the authorities. Until the weekend. Twenty men were detained and ordered to counsel for "illicit behavior" by the Islamic religious department of Malaysia (JAKIM).
Minister of State Khalid Samad later released a statement about the motives behind the robbery. "Hopefully this initiative can counteract the LGBT culture to spread in our society," he said.
It sent a clear signal to the LGBT community. Thilaga Sulathireh, co-founder of trans-rights group Justice For Sisters, says: "We are attacked in an unprecedented way."
Only two days before the robbery, a transwoman was brutally beaten on the street in Seremban while seven others were watching. The attack left her with broken ribs, a broken spine and a ruptured spleen.
In the same week, a Sharia court ordered a lesbian couple to be taken after they were caught having sex in a car, the first time in years that such a sentence had been issued in Malaysia. The judge said it was "a lesson and a reminder to not only your two, but the members of society."
The general elections in May have been celebrated to celebrate a new era, but the first 100 days in power of the new government have been marked by increased discrimination, intimidation and violent hate crimes against the LGBT community.
Homosexuality is illegal in Malaysia, a country with a Muslim minority majority, and there is no anti-discrimination legislation that includes sexual orientation and gender identity.
Sulathireh says that what she described as "state-sponsored homophobia and transphobia." the climate of fear has increased and has led to increased discrimination in the past three months.
"We also see many shrinking spaces for LGBT people – offline, online, everywhere," says Sulathireh. "This level of aggression is new and the situation is really alarming, we hear many cases where people in the community feel depressed and suicidal and do not feel safe using public facilities or even going out in public places."
The previous government led by Najib Razak was vocally homophobic and used sodomy laws to slander and shut up political opponent Anwar Ibrahim for almost ten years. Now in the opposition, politicians, including those associated with the Islamic party PAS, have further strengthened the anti-LGBT rhetoric.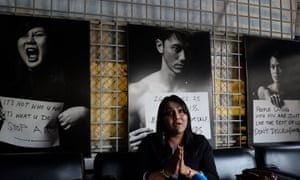 It is a tactic aimed at gaining popularity) and putting the new government in a difficult political position by forcing them to clarify their position on an issue that is seen as a poisoned chalice. Deputy Prime Minister Wan Azizah said that LGBT people must have equal rights in private, as long as they keep their "practice" behind closed doors and do not "enchant" their lifestyle.
Others were more candid in their public condemnation. The minister of religious affairs, Mujahid Yusof Rawa, said that the government "would take proactive measures to curb the growing lesbian, gay, bisexual and transgender problems and help them return to the right path and live a normal life. ". The deputy minister of public affairs, Dr. Lee Boon Chye, stated last week that LGBT people have an "organic disorder".
The first public victim of the push was Numan Afifi, who is gay and an LGBT rights activist. He was appointed press secretary of the Minister of Youth and Sport in July, but had to drop out within a few days in response to an opposition campaign.
"I have always anticipated a certain backlash from my appointment, but I did not expect it to happen in the first week and we were not prepared for how intense it would be," says Afifi. "Transwomen now report that they are being harassed by their employers, some were forced to suddenly cut their hair or dress differently."
Afifi's resignation was just the beginning. Also in July, the authorities organized a seminar for 300 school counselors, teachers and government officials who focused on ways to prevent and cure LGBT behaviors & # 39; cure & # 39 ;. In August, the Minister of Religious Affairs ordered the portrait of two prominent LGBT activists to be removed from a public art exhibition. He also announced that a regulator would be set up to monitor online LGBT activities. The female opposition minister said last week that LGBT people should be banned from teaching at kindergartens, and a campaign to boycott companies run by trans people is gaining momentum.
Charles Santiago, a politician of the ruling coalition, was one of the few who stood up for the community. "These are citizens of our country, they are part of the Malaysian family and they can not be discriminated against," he said.
The campaign of hatred, he said, "would probably get worse".
Source link