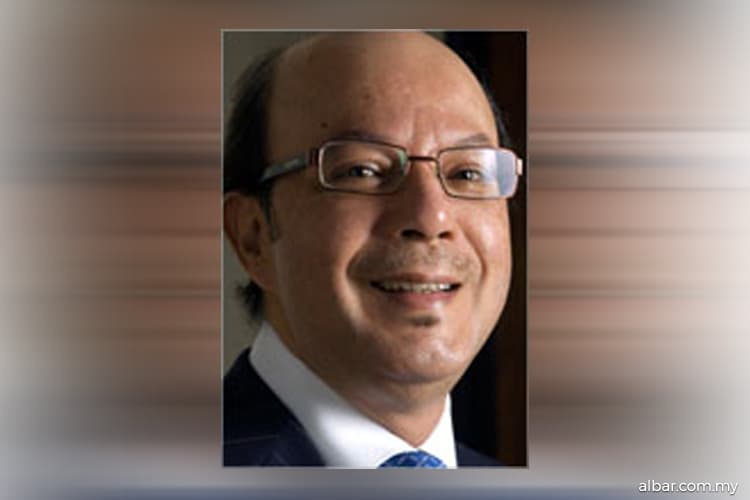 KUALA LUMPUR (Sept. 30): The Prime Minister's Office (PMO) announced today that Datuk Syed Zaid Albar has been named the new Securities Commission Malaysia chairman. His appointment will take effect on Oct 15.
Separately, the SC has announced that its current chairman Tan Sri Ranjit Ajit Singh will be retiring from his post on the same day. Ranjit has served the SC for 25 years, and was chairman of the last six years.
The announcements confirmed an article by The Edge Financial Daily on Aug 14, which reported, quoting sources, that Syed Zaid had a high chance of landing the chairman's role due to his legal background.
A lawyer by training, Syed Zaid was admitted as an Utter Barrister of the Honorable Society of Lincoln's Inn in 1979. A year later, he was admitted as an Advocate and Solicitor of the High Court of Malaya.
"Syed Zaid has 38 years of experience in the legal field He has served in Skrine & Co. and has his own law firm – Albar & Partners," the PMO said in a statement.
He was also a member of the 'Panel of Inquiry of the Compensation Fund of Bursa Malaysia Securities Bhd', and a member of the appeals committee in Bursa Malaysia. He as once served as a panel member of the 'Law Review Committee for Islamic Banking' in Bank Negara Malaysia, which functions as a body to streamline and rationalize Islamic Banking matters.
His expertise is spread across various sectors, like corporate law, capital market, sukuk, Islamic banking and conventional, read PMO's statement.
Source link