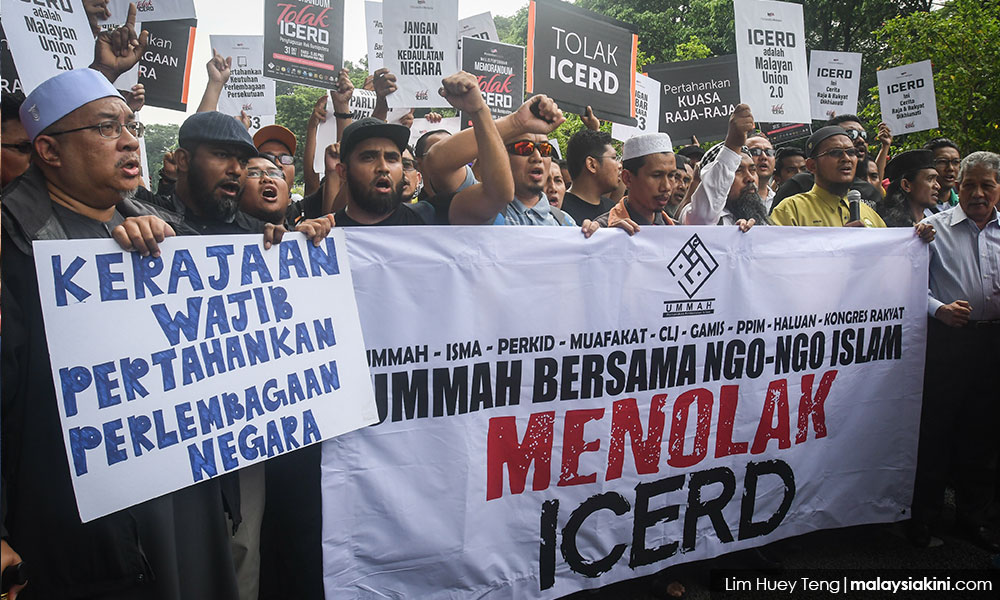 Participants in the peaceful thanksgiving meeting to celebrate the rejection of the ratification of the International Convention on the Elimination of All Forms of Racial Discrimination (Icerd) in Kuala Lumpur were ordered to keep the peace and keep it clean.
Deputy Minister in the Department of Prime Minister Hanifa Maidin said that every Malaysian has the right to hold a peaceful meeting under the law of the country, but the meeting must be under control and not provoke.
"I repeat what the Prime Minister (Dr. Mahathir Mohamad) said … if they want to come together, want to offer thanks … it is their right, promise not to resort to provocative actions.
"As Malaysians, we are all responsible for caring for peace." It's true in our time when we met, so we want to remind followers to keep it peaceful and clean, "he told reporters after an official circumcision program for the poor in Kepala Batas last night.
Hanipa reminded all leaders of those who supported the meeting not to allow their followers to become undisciplined.
The circumcision program organized by the Kepala Batas Amanah branch with the Ikram Association Malaysia (Ikram) was attended by 40 children.
– Bernama
Source link