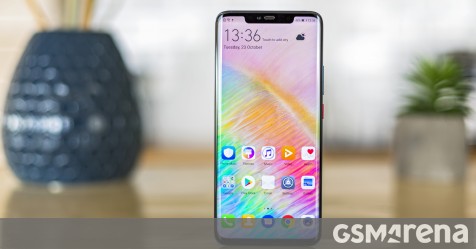 And here is another one. A new report emerged and claimed that Samsung is the only supplier of OLED panels for this year's flagship, the P30 Pro. Assuming that the regular P30 also gets AMOLED made by Samsung.
According to a Weibo message, which in turn claims to have inside information, Huawei has concluded an agreement with Samsung and has issued an order to make all OLED panels for the P30 flagships. There is more than one reason for Huawei to make the switch.

First of all, Samsung is the largest OLED supplier for smartphones in the industry and has the manpower to attract high demand. Secondly, this would result in fewer leaks, although it is a little late for that. Moreover, this makes the whole process less complicated, because Huawei only has to deal with one supplier.
And last but not least, the quality control problem may be resolved. Think of the Mate 20 Pro fiasco with the panels made by LG? The BOE versions were fine, but many LG panels failed in the first week after the launch, which certainly affected overall sales.
It seems that Huawei and Samsung let long expectations pass. After all, securing high-quality components is more important.
Source (in Chinese)
Source link