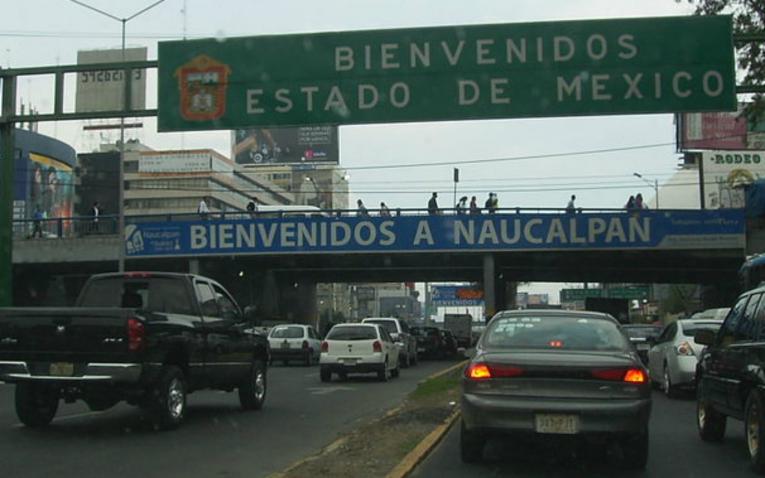 NAUCALPAN DE JUARÉZ, 22 August, (AlMomentoMX) .- Amelia is a girl of 22 and is studying at the Acatlán School of Higher Education. Last Thursday morning, a man with a pistol in his hand cornered him and sexually abused, while several pedestrians passed by without assistance.
On the side of Toluca Avenue and Periferico Norte, a man approached Amelia at 6:40 in the morning and in the sight of pedestrians and employees the subject raped her in the middle of the street.
Amelia was only a few meters away from the telephone exchange where she worked, "I dropped the bar at the intersection of Periférico and Primero de Mayo, on the Toluca Avenue side. While I waited for the traffic light to cross the street, a man approached me and with a pistol he forced me to walk to the back seat and he placed me in dark places ", he explained to Universal.
Amelia explained that the man's odor was unpleasant and that he touched her even after giving him his cell phone, his wallet and his log-in details. The subject also subjected her to oral sex. Everything happened while different people came close to them and they noticed the situation, but no one intervened.
& # 39; The whole time he insulted me while I signed up. I still can not explain why people have not helped me, prevented the violation or at least why they did not call the police, "says the young student.
After the attack she was helped by a man who accompanied her daughter and accompanied her across the road to go to work; There he waited for his mother and went to the public ministry (MP) of the Justice Center, based in Naucalpan.
In the MP, specializing in family, sexual and gender violence, Amelia had to wait more than seven hours without being able to clean herself, so that a doctor could see her. She was even reprimanded by the staff when she ate something after one o'clock in the afternoon because she had not had breakfast. "You have influenced the evidence" was the complaint he heard from the specialized staff of the agency.
Accompanied by ministerial policemen, Amelia returned to the place where the authorities ensured that there were no security cameras or police officers at that intersection of Periférico Norte and Toluca Avenue.
AM.MX/vgs
comments
comments
Source link