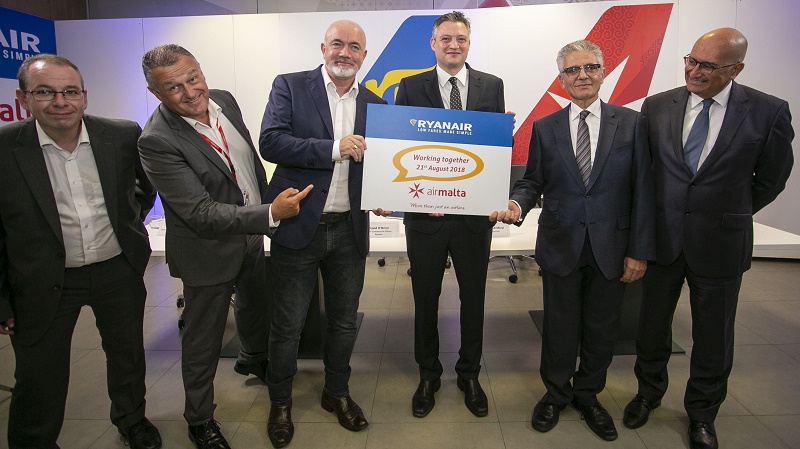 Ciaran Brannigan (Ryanair), Paul Sies (Air Malta), David O & # 39; Brien (Ryanair), Hon. Kondrad Mizzi (Minister of Tourism), Dr. ir. Charles Mangion (Air Malta) and Joseph Galea (Air Malta) – DR
Ryanair has announced one new airline partnership with Air Malta. The flights of the last company, 21 new routes between Malta and 8 different countries in Africa, Asia and Europe, including Russia and Tunisia, can be booked through the site Ryanair.com.
Ryanair already offers 53 routes to and from Malta.
"This is a historic agreement. (…) This agreement will also help Air Malta to increase its visibility on foreign markets and to benefit from new sources of income." We look forward to continuing the cooperation between the two countries. airlines for the benefit of our customers " said Air Malta President Dr. Charles Mangion.
Source link