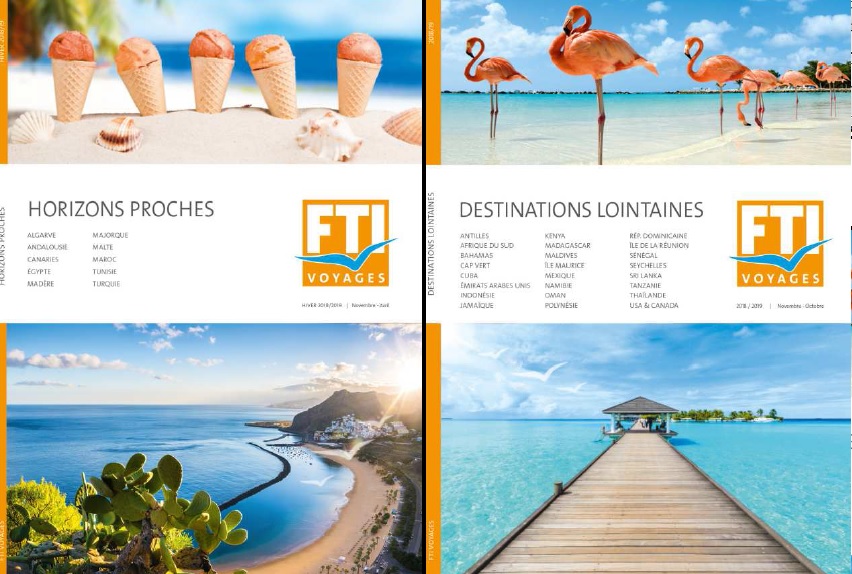 The "Close Horizons" brochure dedicates its 236 pages to ten destinations and 150 products: Algarve, Andalusia, Canary Islands, Egypt, Madeira, Majorca, Malta, Morocco, Tunisia and Turkey.
76 pages & # 39; s are dedicated to the Canary Islands with 12 hotels LABRANDA as well as that of the new group chain: the Design Plus Bex Hotel in Gran Canaria.
A compilation of many destinations for short stays from three nights for a winter outing in Mallorca, Malaga, Malta, as well as Portugal with Madeira and a self-guided visit of 7 nights & Nature, traditions & # 39 ;, as well as the Algarve, complete the catalog.
In the brochure "Far destinations" of 372 pages, the focus is on The FTI Privilege Club DoubleTree by Marjan Island Hilton Resort & Spa 5 * in Ras Al Khaimah, direct weekly flight from Basel / Mulhouse to Dubai.
82 pages of the catalog are also dedicated to the Caribbean. Among the novelties, two LABRANDA hotels in Cuba: LABRANDA Varadero, completely renovated in 2017 and LABRANDA Cayo Santa Maria, renovated after the hurricane in 2017.
Two new car tours are offered, including one in casas particulares and two private jeep tours with a French speaking guide and guaranteed departure times.
The TO also enriches its programming in the Dominican Republic with the Viva Wyndham Dominicus Palace 5 *, well known on the French market and a new one-week ride in Jamaica, possible expansion in one of the many hotels by the sea in the catalog.
A reorientation of production has also been made in destinations such as the Indian Ocean and Thailand.
Products from North America and Bahamas are also integrated into the long-haul brochure and a special departure document, specially guaranteed in North America, is pending the publication of the special brochure USA / Canada / Bahama & # 39; s in December.
Source link