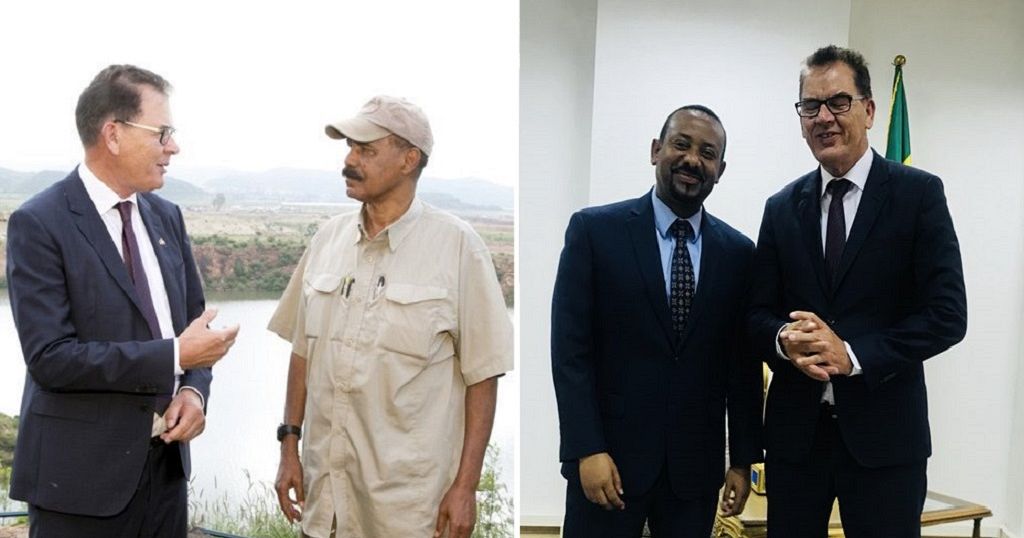 German car giant Volkswagen and Deutsche Telekom plan to invest in Ethiopia, the German minister of Economic Cooperation and Development said Friday just over two months after the historic announcement of a partial opening of the Ethiopian economy.
Deutsche Telekom plans to bid for the national telecommunications company Ethio Telecom, as Volkswagen plans to open an assembly line in the second most populous country in Africa, Minister Gerd Müller told reporters. during a press conference Friday evening in Addis Ababa.
Müller, who spoke after a meeting with the Ethiopian Minister of Finance and Economic Cooperation Abraham Tekeste, did not say when the two German companies were planning to invest in Ethiopia.
The ruling coalition in Ethiopia announced on 5 June that the private sector could take a minority stake in a number of large state-owned companies, such as Ethiopian Airlines or Ethio Telecom, and in factories, railway companies and industrial parks. in particular could be privatized.
The announcement was spectacular for the Ethiopian economy, which had previously elevated state control to a cardinal virtue.
The partial opening of the Ethiopian economy is part of a series of reforms undertaken by Prime Minister Abiy Ahmed, who took office in April. Mr. Abiy has also made peace with Eritrea after 20 years of war.
_AFP
Source link