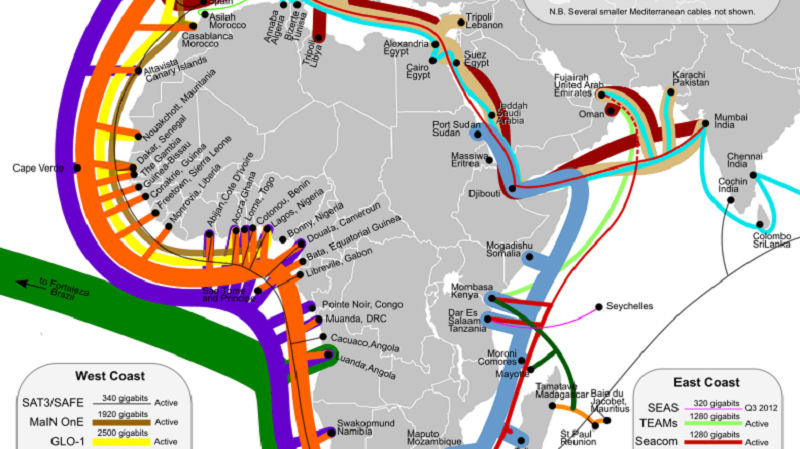 The French telecommunications company Orange and the main provider of connectivity and data center services in West Africa, MainOne, have entered into a partnership enabling the French telecom giant to invest in two new landing stations in Dakar and Abidjan.
Through this collaboration Orange can acquire more capacity and strengthen the position of the two companies in the African telecommunications ecosystem via a provider of broadband infrastructure. Main One will provide additional capacity via its submarine cable system. 7,000 km between Europe and Africa with landing stations in Nigeria, Ghana and Portugal.
With this new cable connection, local people benefit from better connectivity, more affordable prices and access to new services. Orange will benefit from multiple terabit per second of extra bandwidth for the development of fixed and mobile services in Africa. More specifically, this cable extension offers the possibility to improve connectivity and offer a broader range of services for Orange Côte d & # 39; Ivoire and Sonatel Senegal. In addition, neighboring countries such as Burkina Faso, Mali and Mauritania will benefit from improved capacity.
For Main One, this collaboration shows the vision of the company for a better connected region. CEO Funke Opeke said: "Main One continues to stimulate the digital transformation of our sub-region by investing in affordable connectivity to stimulate economic development.Our goal is to bridge the digital divide between West Africa and the rest of the world. are determined to develop broadband penetration in Africa and believe that our investments in advanced underwater infrastructure will continue to liberalize the international bandwidth market, further support Orange and other carrier partners and will ultimately succeed in improving digital services in the region & # 39; & # 39 ;.
Similar items
Comments
comments
Source link