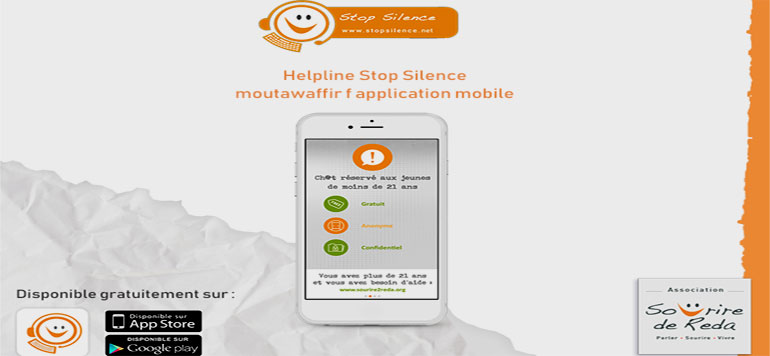 The association "Sourire de Reda" launched the current mobile application on 17 September to strengthen its listening device. According to a survey conducted by the association, 54% of teenagers who experience a problem do not tell anyone.
This reinforcement of the helpline that listens to the association meets the expectations and the way of life of young Moroccans. Modesty, shame, guilt, fear … there are many reasons for silence, so young Moroccans can not evoke their discomfort or their suffering and lead to extreme behavior and passages to unhappy actions, says a statement from the association. "For him to be trusted without being judged, he will regain his responsiveness and a certain clarity in his reflections," says Meryeme Bouzidi Laraki, chairman of the Smile Association of Reda.
To listen to these teens, Sourire de Reda created the Stop Silence helpline in February 2011, one of the first listening services of [email protected] in the world. "For more proximity with these young people who were ultra-connected to their smartphones, it was necessary to innovate and develop an application that would make it easier to access this service", Meryeme Bouzidi Laraki added.
The free mobile app and www.stopsilence.org were funded with the generous support of the BMCI Foundation.
Source link