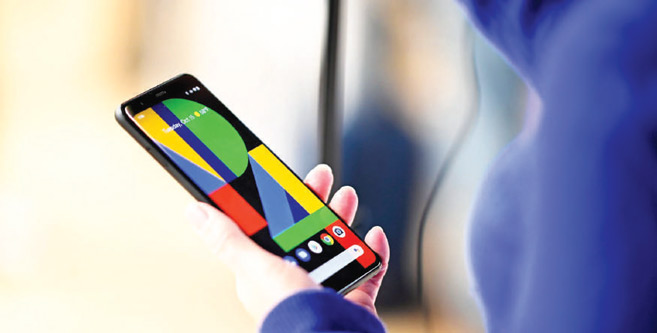 Google has just enriched its messaging application on Android with end-to-end encryption, a measure to make it more difficult for third parties to read text messages and prevent anyone from accessing personal data. "End-to-end encryption ensures that no one, including Google and third parties, can read the content of your messages as they go from your phone to the phone of the person you're writing to," said the media giant. technologies in a statement Thursday.
"We recognize that your conversations are private and that it is our responsibility to protect your personal information," he added.
The Californian group also announced the update to the technical standard for texting: it will move from SMS (short message service) to RCS (rich communication services), which has more functions to include images and videos.
It should be noted that end-to-end encryption will indeed be rolled out for beta testers starting this month and will continue next year.
Privacy protection
Encrypted messages provide better guarantees of privacy and security for users who have used WhatsApp, iMessage, Telegram or other applications extensively. But they are in the crosshairs of certain regulatory authorities, including in democratic countries. Many politicians around the world want the legal system in their country to be able to retrieve emails, instant messages and photos that have been exchanged via SMS or over networks and stored on servers, which is essential for criminal investigations. So Facebook faced a protest when it announced it wanted to encrypt all of its platforms.
When a government opposes encryption
In October 2019, US Justice and Home Affairs Ministers, along with their British and Australian counterparts, wrote a letter to Facebook asking it to stop encrypting all of its messaging platforms.
All three wanted Facebook to "include a means of legally accessing the content of communications to protect our citizens."
They want some sort of back door, known as a 'back door', to give law enforcement agencies access to data. However, according to Facebook, it would "be a gift to criminals, hackers and repressive regimes (…), making our platforms more vulnerable, with potentially damaging consequences in real life," adding that "it's just impossible. to create such access by thinking that others will not try to use it too ".
Determined not to step back, Mark Zuckerberg's company also stated that "we strongly oppose government efforts to build back doors as it could endanger the privacy and security of people anywhere in the world."
Source link