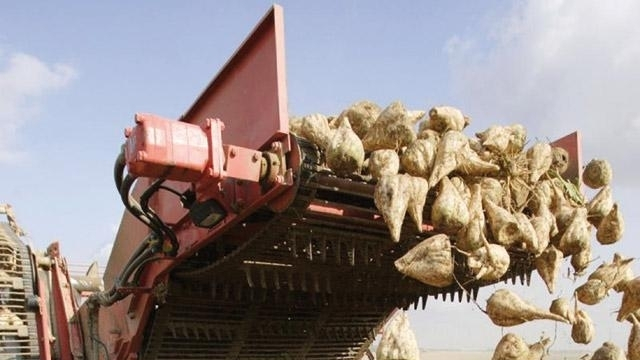 by Rachid Al Arbi 28/02/2019 at 23h24
© Copyright: DR
Kiosque360. Morocco is a model in the Mena region in the sugar sector. The annual industrial capacity reaches 1.65 million tons of white sugar.
In the sugar industry, Morocco is an example in the Mena region. In his edition of the day, The Economist states that "the coverage ratio of the domestic market is currently 100%". In fact, the crop predictions for the last crop year were even exceeded because they reached 556,000 tons compared to 515,000 expected.
The newspaper notes that this increase has favored the most Cosumar, which exported a quarter of its production to 40 countries in Africa and the Mediterranean basin in 2018, or 50,000 tonnes. The newspaper ensures that the sector "has benefited from various programs to expand its capacity and performance" to an annual industrial capacity of 1.65 million tonnes of white sugar. What "ensure an availability that exceeds the needs of the market, estimated at 1.2 million tons per year."
However, the sector continues to modernize its agriculture upstream to bring the yield to 11.4 tonnes of sugar / ha for sugar beet and 8.8 tonnes of sugar / ha for sugar cane by 2020. It is therefore necessary, as the remark The Economist, "To ensure 50% of the needs of locally produced sugar in Morocco". Especially because the sector generates 5,000 fixed direct and indirect jobs and guarantees income to 80,000 beet and sugar cane growers.
In this context, the newspaper notes that Cosumar stands out as a reference actor in the Mena region. "The company is executing a refinery construction project in Saudi Arabia in collaboration with Wilmar and the Saudi Consolidated Brothers Company and Industrial Project Development Company." Operational before the end of the current year, this plant will have a production capacity of 840,000 tons. "It will facilitate exports to new countries in the region." At the same time Cosumar has integrated the capital of the Moroccan Guinean sugar company (Comaguis). This allowed him to start building a factory in Guinea-Conakry for the packaging and marketing of white sugar. This unit will be operational in the third quarter. The production is estimated at 50,000 tons per year.
By Rachid Al Arbi
Source link