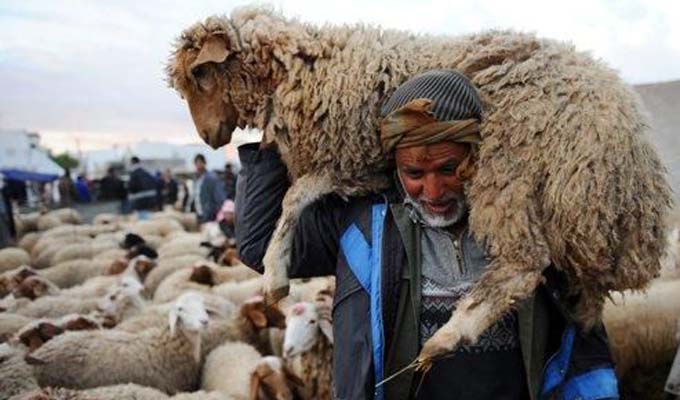 The health status of the national livestock, especially that of sheep and goats, is very well preserved in all regions of the Kingdom of Morocco, according to a statement from the Ministry of Agriculture, Maritime Fisheries, Rural Development and water and forests.
And the department's communiqué to clarify: "Thanks to the efforts of professionals in the sector, the ongoing health monitoring of livestock and vaccination campaigns carried out by the veterinary services under the National Agency for Sanitary Safety of Foods (ONSSA) and the Health Veterinarians who have a mandate against infectious animal diseases and the economic consequences, including those of sheep, goats, are very satisfactory in all parts of the Kingdom.
It is also the support of the sheep and goat sector as part of the Green Morocco Plan throughout the Kingdom, especially in areas with high production, in particular Casablanca-Settat, Marrakech-Safi, Oriental and Meknes-Fez, as well as zootechnical performances of the herd with a lambing percentage of 93% and a mortality rate of 2%.
The operation of Eid Al Adha is an opportunity to improve the cash flow of farmers for whom raising small ruminants is the main source of income, especially in large parts of the mainland, the ministry noted.
Source: atlasinfo.fr
Source link