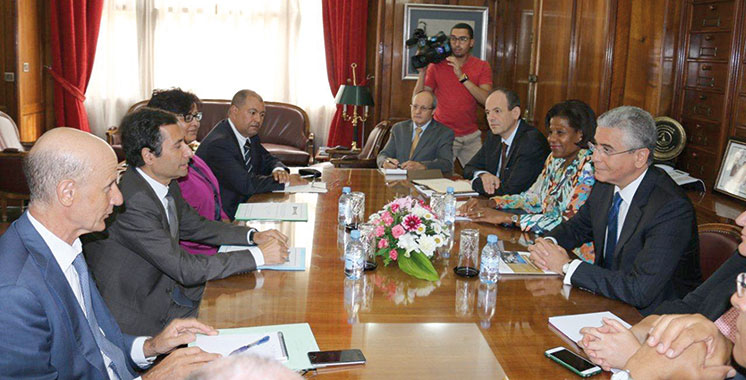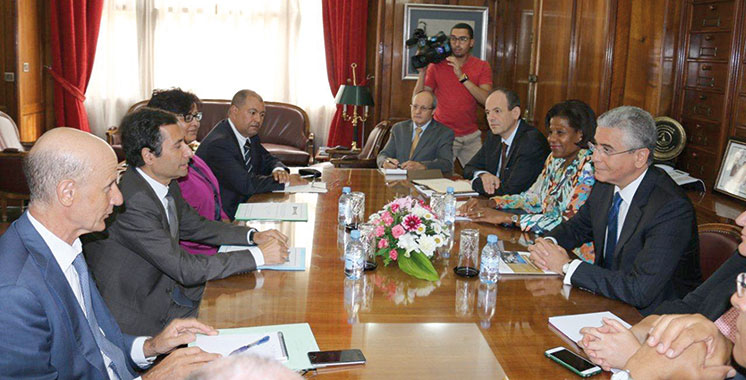 The partnership program between Morocco and the World Bank (WB) for the period 2019-2023 gives priority to youth and employment, according to the directions announced by HM King Mohammed VI in his last speech, said Monday in Rabat, the Minister of Economy and Finance, Mohamed Benchaaboun.
This collaboration, which revolves around several other axes, also deals with the restructuring of all mechanisms of social protection and human development, Benchaaboun told the press after his meeting with the Vice President. from the World Bank for the Middle East and North Africa (Mena), Ferid Belhaj.
As far as the third axis is concerned, it concerns territorial development and in particular deconcentration, the Minister added, noting that this partnership also includes two horizontal axes, one with regard to governance and the other with the intensive use of new technologies. and digitization to bring more transparency and efficiency into the action of the administration, in parallel with the adoption of a gender approach to promote the role of women in the coming years in order to increase the role of women in the production of wealth in Morocco. In addition, the Minister noted that the partnership for the period 2019-2023 between Morocco and the World Bank also contains the incentive to invest in the Kingdom, and this in accordance with a number of taxes initiated by the government and adopted by the government. last Council of Ministers, in particular as regards the redeployment of regional investment centers (RICs).
"We also asked for maximum support for the Moroccan company, on the one hand to facilitate access to finance by introducing a number of innovative guarantee mechanisms, and on the other hand to help those working in the informal sector to migrate economically, "Benchaaboun added. Belhaj, for his part, said that his meeting with the Minister was an opportunity to review the state of affairs and the long-term cooperation between Morocco and the World Bank.
Source link