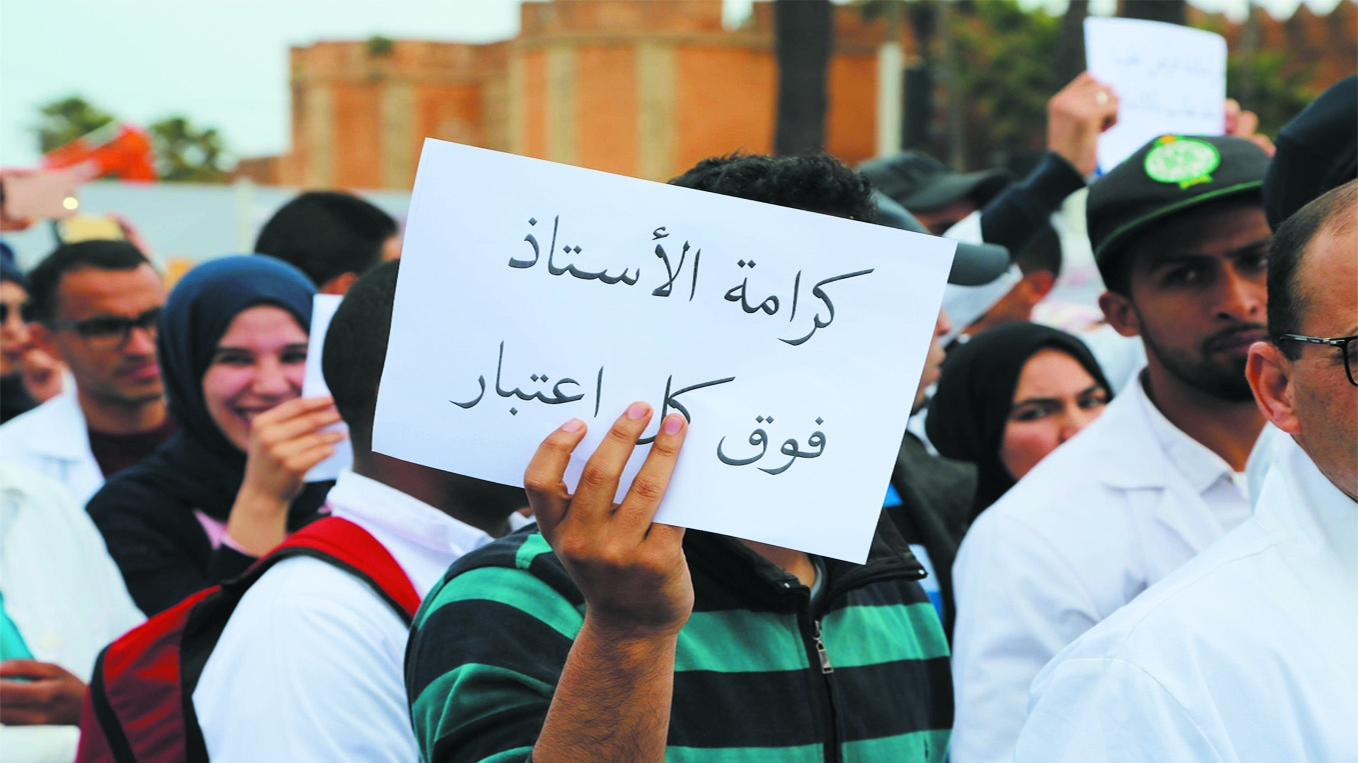 by Mohamed Younsi August 31, 2013 at 9:57 pm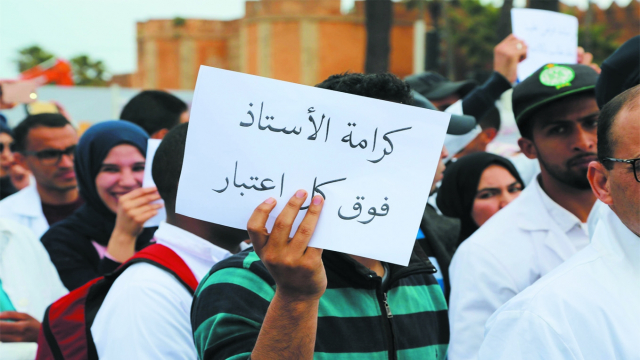 © Copyright: DR
Kiosque 360. The case of contract teachers can disrupt the start of the school year 2018-2019. After the sit-in in Rabat is observed, the government tries to defuse the bomb and reassure the protesters.
The start of the 2018-2019 school year will certainly be strongly characterized by the case of contract teachers who ask for an appointment. This case undermined this sector, subject to different reforms without getting out of the loop.
After an outburst of anger on Wednesday and Thursday, before the headquarters of the National Education Department in Rabat, the government came out of the silence to reassure them, without explaining the offer, the daily newspaper reports. Al Massae in the edition of the weekend of 1 and 2 September.
At his weekly conference, Mustafa El Khalfi, government spokesperson, did not avoid details of the project when he talked about the new administrative situation of teachers at the level of regional academies for education and training (AREF), notes it daily. The former Communications Minister said that AREF's statutes guarantee them social and professional stability and guarantee them all their social rights, as well as the status of the government department they require.
El Khalfi acknowledged that their current status as "contractual" does not provide them with social or professional stability. "In contrast to the contract formula in its initial configuration, very vulnerable, AREF's statutes offer more stability and guarantees," said the minister, leaving the door open for negotiations to improve this offer. "In the event that other issues are raised, the head of government will review the dossier," he said, noting the willingness of the government to take action to promote the sector.
By Mohamed Younsi
Source link