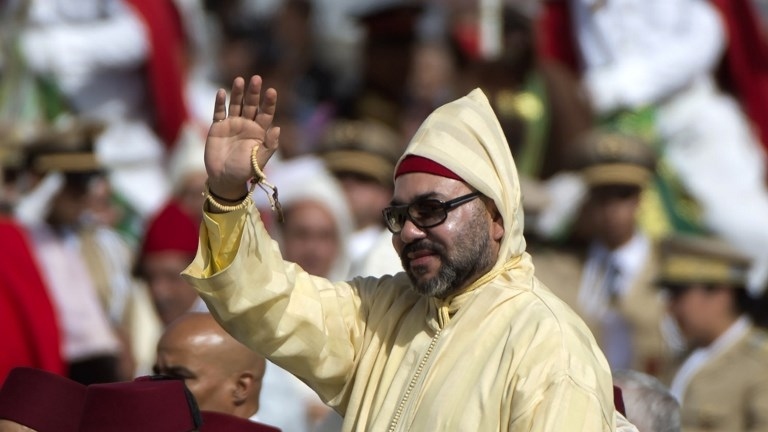 by Youssef Bellarbi the 08/22/2018 at 08:53 (updated on 22/08/2018 at 08:55)
© Copyright: Fadel Senna (AFP)
On the occasion of Eid Al Adha, King Mohammed VI awarded a total of 188 people in connection with the events in Al Hoceima on Tuesday, August 21st, and in late June according to the latest figures released by the National Council of Human Rights. Male (CNDH).
We told you yesterday that King Mohammed VI, during the occasion of Eid Al Adha, has granted his pardon on Tuesday, August 21, to many people detained in connection with the events in Al Hoceima. Yesterday, their number was 160. Today, the CNDH, which for the first time reported 11 graces for activists serving prison sentences of 2 to 3 years in prison Oukacha Casablanca, announced through AFP that there are 188 detainees. The grace is related to people being held in Casablanca, Nador and Al Hoceima. The pardoned prisoners have already been released and have returned home.
The total number of detainees in these events is approximately 400. They are sentenced to 1 year suspended sentence at 20 years.
One of the main leaders of these events, Nasser Zefzafi, sentenced with three of his companions to 20 years in prison for "undermining the security of the state" and the journalist Hamid el Mahdaoui (three years of office) are not part of the people's pardon. With the exception of the latter, all defendants in the Casablanca trial appealed. The hearing is scheduled for October.
As a reminder, King Mohammed VI received the daughter of the hero of the Rif war, Abdelkrim El Khattabi, on the sidelines of the Troondag festivities in the Marchan palace in Tangier, Monday, July 30.
In a letter to the sovereign, Aïcha El Khattabi had asked for the sovereign's grace from the prisoners of the events in Al Hoceima. In an exclusive interview with the 360 ​​she explained it with heart and emotion.
By Youssef Bellarbi
Source link