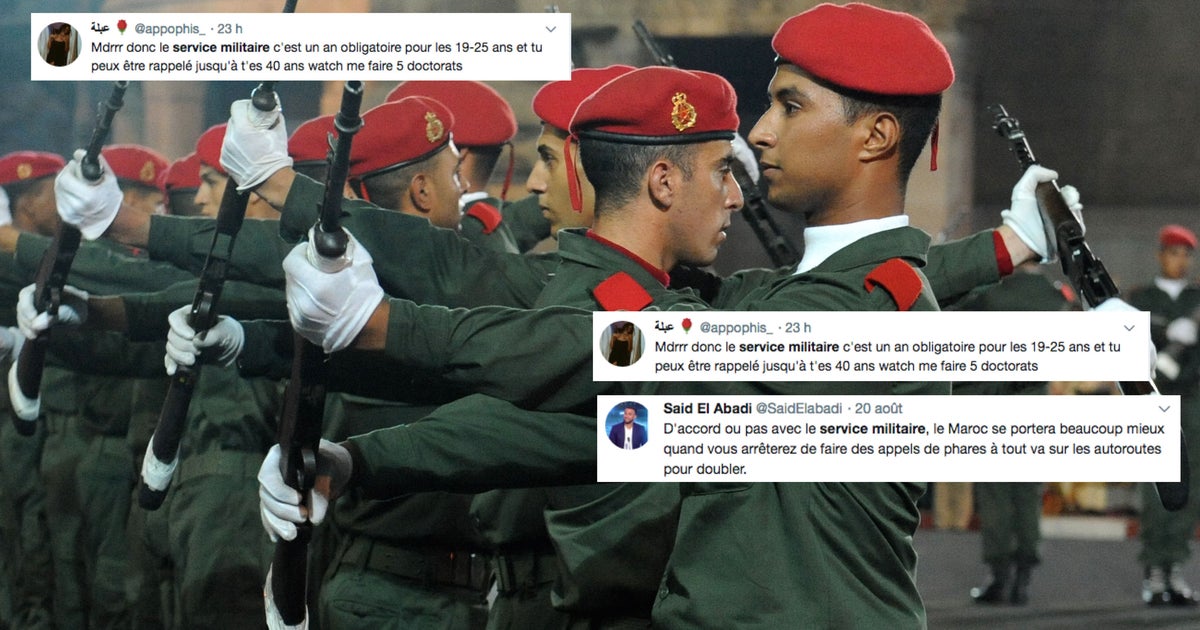 MILITARY SERVICE – This is a debate that will probably inspire your family's meals in the coming weeks. On 20 August, the government announced that Morocco intends to restore compulsory military service for 19-25 year-olds.
This project, which has yet to be adopted by both chambers of parliament – in October according to Le360.ma – determines the cases of exemptions and exemptions from military service and the measures resulting from the cessation of the reason for exemptions up to the age of 40.
At the announcement of this measure, Moroccans hastened to social networks to express their enthusiasm, or on the contrary their total disapproval. Internet users, as usual, were quick to distract the subject with humor.
Several Moroccans abroad wondered whether this resettlement concerns them:
If Morocco even wants to impose military service on Moroccans who live abroad, I want to thank my family of wheat for all the moments we have spent together. Goodbye Morocco.

– Gajeel (@ bachhh21) August 21, 2018
1 year after the military service qd there will be a Belgian morocco and we win we will fuck zbeul with respect and diplomacy

– Lil k 🇧🇪🇲🇦 (@ jsuiskhalil) August 23, 2018
Internet users who do not waste time finding techniques and plans to "dry" their military service:
It will place announcements to find a husband on the pretext that it is to flee military service 😉

– Sarah (@sjaoruah) August 22, 2018
I have the military service o morocco mandatory for women but I am sick jui laugheeeeee tt the year exempt from sports c not she that I am going to move my fat ass way prison c not so bad go

– تويكس (@pplsuckaxhell) August 20, 2018
Mdrrr so the military service is a compulsory year for 19-25 years old and you can be called back until you're 40 years old, just look at me 5 doctorates

– عبلة 🌹 (@appophis_) August 23, 2018
Finally, others have slightly more "original" opinions about this debate:
Agree or not with the military service, Morocco will be much better when you stop making headlamps on the highways to double.

– Said El Abadi (@SaidElabadi) August 20, 2018
Source link