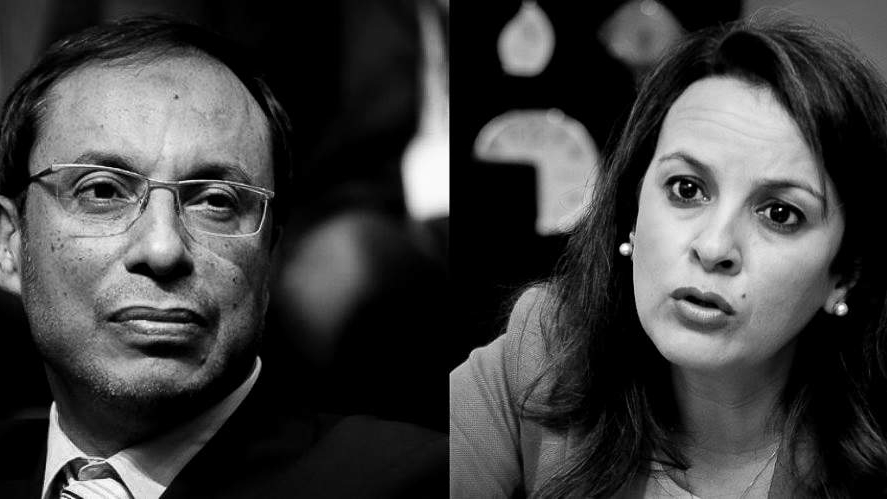 by Mohamed Chakir Alaoui the 26/08/2018 at 11h06
Abdelkader Amara, Minister of Material, and Charafat Afilal, Secretary of State for Water.
© Copyright: DR
Mohamed Nabil Benabdellah denies having asked for a majority talk. An audience with Saad-Eddine El Othmani is scheduled for Monday.
A few days before the start of the political season, the merger between the Ministry of Equipment and the State Secretary for Water, with the result that Charafat Afilal landed the government, continues to respond. The crisis that arose between the Justice and Development Party (PJD) and its ally, the Bet of Progress and Socialism (PPS), is not coming to an end. We remember that the boss of the former Moroccan Communist Party, Mohamed Nabil Benabdellah, criticized the head of the government for not informing him of the abolition of the state secretariat for water.
This Sunday, August 26th, there will be a new reaction to stir up the controversy. Nabil Benabdellah even denied the accusations he asked for "an emergency meeting of political majorities". Contrary to what has been written, "the PPS never asked for a majority meeting," said the number one book of the party. This denial illustrates the seriousness of the crisis, according to observers.
The head of the government, in an effort to defuse the crisis, decided on Monday 27 August to receive a delegation from the PPP under the leadership of the same Benabdellah.
Saad-Eddine El Othmani serves as chief executive and not as party leader, it was said.
However, the MAP does not deal with the lack of coordination and communication at the root of this crisis. The Party of the Book continues to ask questions about why El Othmani did not inform about the landing of Charafat Afilal, who is also a member of the political office of the PPS. It would have paid the price of his "bad relations" with his superior, which none other than Abdelkader Amara, the Minister PJDiste monitoring equipment, says observers. In the area of ​​the head of the government, it was made clear to the 360 ​​that this group "wants to deliver more efficiency and performance to the various projects related to water". Officially we will not know anymore.
By Mohamed Chakir Alaoui
Source link