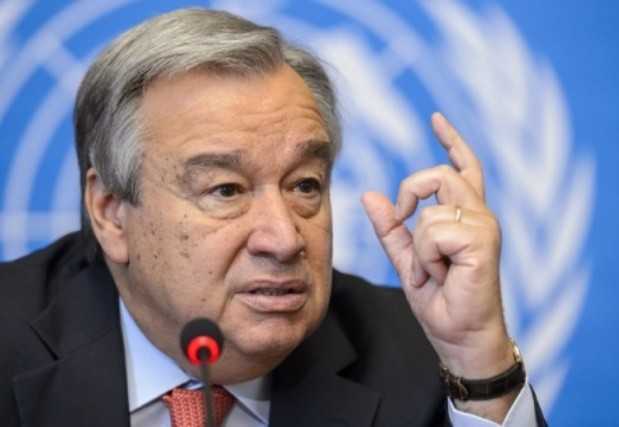 The occasion of the 73rd session of the UN General Assembly was seized by the secretary-general of the institution, Antonio Guterres, to present its annual report on the Sahara issue. This report emphasizes the position of the king of Morocco, Mohammed VI.
In this report, indicate in particular the Moroccan press Al Akhbar in his edition of Monday, August 27, 2018, Antonio Guterres dedicates a long passage of excerpts from the royal speech on 6 November 2017.
According to the paper, Guterres referred to the passage in which Mohammed VI stressed that "Morocco maintained its commitment to work in the framework of the political process, held on to the current momentum desired by the Secretary-General, and to cooperate with his Personal envoy.
The report of the Secretary-General emphasizes, Al Akhbar, the position of the king on the rejection of any solution beyond the full sovereignty of Morocco over its Sahara and its autonomy initiative, with the necessity that all parties take their responsibility to settle this regional dispute definitively.
The newspaper adds that the report by Antonio Guterres emphasizes Morocco's commitment to the continuing socio-economic development of the southern provinces. Confirmation of King Mohammed VI who warned that "Morocco will not wait idly until the desired solution is found, but instead will continue the action to promote the development of its southern provinces, in particular by allowing them to make the link between Morocco and the more distant African countries.
according to Al Akhbar quoted a fragment from the report that assessed the first regional tour of the personal envoy of the Secretary-General of the UN Secretary-General Horst Köhler in October 2017, but did not emphasize the calm that prevailed in the southern provinces during the period covered by this report.
According to the paper, the report recalls that the Moroccan authorities have repeated Moroccan support for the efforts of the personal envoy, but reaffirmed that Morocco is "determined to find a political solution to the conflict, a solution based on on the Moroccan initiative 2007, "but emphasized the need to see that" Algeria plays a greater role in this respect ".
Source link