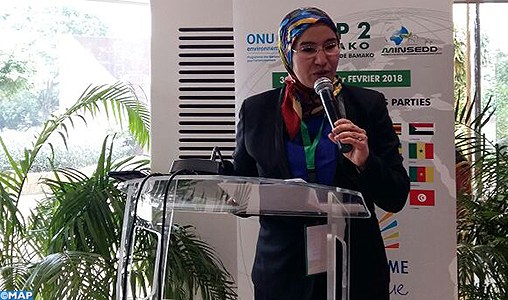 The Secretary of State, responsible for sustainable development, urged Nezha El Ouafi in Rabat, the parties involved, to support the efforts of the Climate Change Competence Center "4C-Morocco", a public law group with missions, to support the participation of Morocco. to support international climate negotiations.
In the board of directors of "4C Morocco", Nezha El Ouafi stressed the need for all stakeholders to take their responsibility in supporting the efforts of this structure which plays a central role in supporting all initiatives. to speed up the fight against the greenhouse effect.
According to a statement from the "4C Morocco", which she presides, Nezha El Ouafi noted the need to continue the national, continental and international influence of this structure, which was created in 2016, and which also aims at the implementation of various national strategies to combat climate change, in addition to participation in international and regional dialogues.
It recalled in this respect the High Monarchies Guidelines on the need to address the challenges of building a modern Morocco, with an emphasis on efforts to develop training programs and to strengthen national skills.
In the same context, the Board recommended the mobilization of the necessary human and financial resources and the commitment of all affiliated institutions of the center to contribute to the achievement of the main mission for which this structure was established, statement.
According to the same source, "4C-Morocco" embarked on an ambitious project to consolidate its administrative and administrative governance, in order to fulfill its obligations under the national, African and international climate agendas.
In this context, the communiqué indicated that a new director of the center, Rajae Chafil, had been appointed, who had been selected by an independent committee as part of good governance and transparency.
This meeting also received the presentation of a report on the activities of "4C-Morocco", in particular the partnership with the Moroccan General Confederation of Enterprises and the role of this body in launching the sub-regional climate committees. by HM King Mohammed VI at COP 22. This is the Sahel Commission, the Island State Commission and the Congo Basin Commission.
Source link