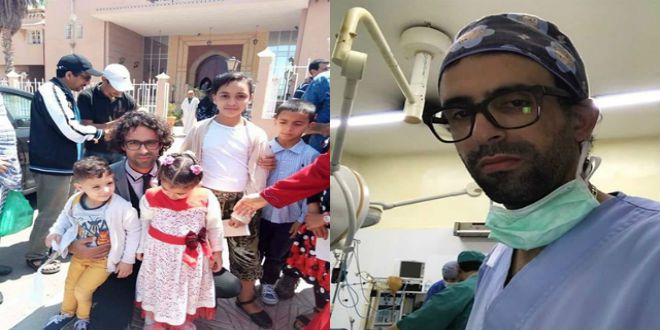 The decision surprised many. Pediatric surgeon Mehdi Chafai, who works at the Tiznit Provincial Hospital Center, has recently heard of his transfer to the Mokhtar Soussi Provincial Hospital in Taroudant.
According to a statement from the department of Anas Doukkali, the situation of overcrowding is that the hospital of Tiznit justified this decision. A statement that the client concerned does not convince, known for his thunderous outings.
In a statement to The site infothe so-called "doctor of the poor" said he decided not to join his new workplace and called the decision of the ministry "arbitrary".
"We are not pawns that we manipulate," he said. Before adding: "This decision does not respect me as well as any medical profession". The young doctor said he would bring the case to court.
Remember that the young doctor broadcast last Wednesday, a video in which he complained about the new actions of the director of the hospital Tiznit against him.
"This director continues his actions without the officials taking a decision against him, he will not let me work," he said.
The doctor is especially rebellious against the laxity of the Ministry of Health, which in his opinion has not taken the trouble to send a committee of inquiry to identify the failures of the health institution.
As a reminder: Mehdi Chafai was prosecuted by the director of the hospital for "insults and slander" after the broadcast of a video on Facebook in which he pointed out his boss and assured that he could not work in similar circumstances. He was sentenced to a fine of 30,000 dirhams by the Court of First Instance of Tiznit in early August.
The doctor also made the headlines by submitting his resignation to the Ministry of Health on July 23, after he was the victim of many abuses and injustices since his arrival in this hospital.
S.L.
Source link