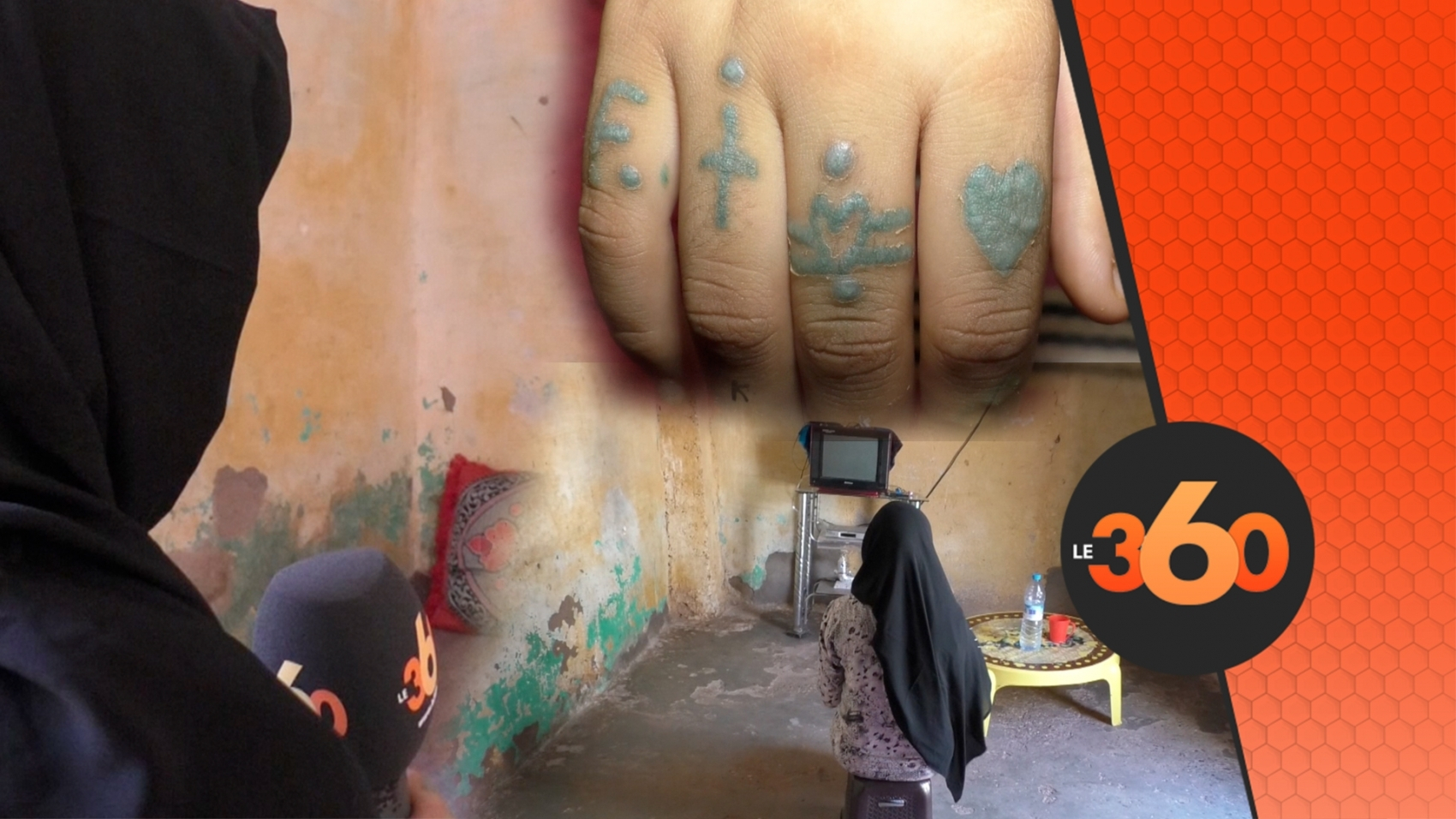 Willy-nilly, Khadija was the victim of an inexpressible barbarity. The 17-year-old girl was kidnapped, raped and tortured for two months in Douar Oulad Ayad in the Fqih Bensaleh area. What she tells is terrible. To listen.
Douar Blane. In this small rural village in the province of Fkih Ben Saleh, 40 km from Beni Mellal, the olive trees stretch as far as the eye reaches in an oppressive heat and time seems to stand still.
It is somewhere between these endless olive groves that Khadija, 17, was taken by force, raped and tortured by a gang of fourteen boys. Here she suffered the worst abuse for two long months without anyone hearing her cries of fear. Welcome to Khla
Yet it was not far from her house … A few kilometers away, Douar Oulad is Ayad, where Khadija lives with her parents and two brothers and sisters. The house is miserable. She welcomes us in the & # 39; living room & # 39 ;.
From behind the girl tells us about her ordeal. It all started in Ramadan last, when she went to her aunt's house in Douar Blane to spend time with her cousin. A few days later Khadija leaves the house and is caught by two young men on a motorcycle with the threat of a knife.
The teenager is kidnapped and forcibly taken to an olive grove, which has been abandoned. She has been sequestered by her kidnappers, between 20 and 30 years old and used as bait.
They beat her, stun her, rape her, burn her skin with cigarette butts and mark her against the will on legs, arms and neck: drawings that look like nothing and nothing: silhouettes, writings, symbols … and even a swastika.
All these torture sessions are orchestrated by the brain of the band, Redouane. He sells the body of Khadija to men. He forcibly gives it to each of them and receives money or medicine in return.
Khadija tries to flee several times, in vain. Her torturers catch her every time she tries to escape and regret her gesture. One day she managed to convince her executioners to call and deliver her father. The latter had to promise them not to report them to the police.
This happened in the beginning, before Khadija decided to go to the authorities and file a complaint, now that she was free of this nightmare. Nine of the executioners were arrested and placed in police custody. They will be postponed to the Beni Mellal court on 6 September. In the meantime, research continues to arrest other criminals. And that will not last long.
How to keep faith in mankind after the life of such abominations? Khaoula seems to get up. Ever since she found her, she has found the hope of a new start … The girl hopes to be supported by a professional to erase his tattoos and the memories that accompany them … And finally his study and why not … become a journalist.
Source link