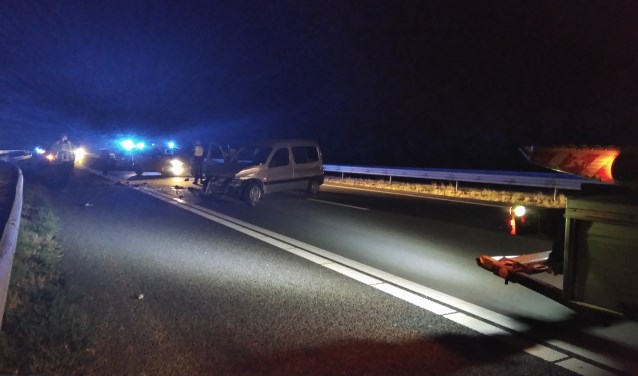 DOETINCHEM – On Monday, August 27 at about 11 pm an accident occurred at the exit of the A18 Li – Doetinchem-Oost 4 in Doetinchem.
Two lanes were dropped by the police. The traffic was diverted.
The motorist involved has probably driven faster than allowed. He has flown against the crash barrier due to unknown reasons and has driven the car total loss. Various car parts were scattered meters. The driver was rushed to the hospital in Doetinchem with serious injuries.
Police will now do research.
Source link