In July it was announced that measures would be taken on several busier squares in Utrecht to better protect them against an attack. It concerns Domplein, Neude, Vredenburg, Jaarbeursplein and the square in front of the Ulu mosque in the city.
Therefore, concrete blocks were placed on the Neude on Tuesday to protect against vehicle terrorism.
The concrete blocks on the square are temporary. The measure will be evaluated by the municipality of Utrecht in two years' time.
The municipal authorities also say that the risk of an attack with a vehicle can not be reduced to zero in the city. "Not even if we were to take measures at all the crowded places in the city, but we do not want that either, as the viability, liveliness and accessibility of our city come first."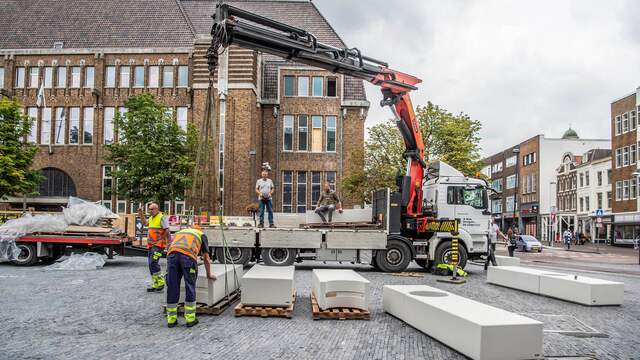 Source link