. The cyber domain was added to the 'country, sea and air' list of the famous article 5 of the NATO treaty: an attack against one, is one against all. The claim of Ank Bijleveld, Minister of Defense, is therefore so remarkable: according to her, the Netherlands we ended up in a 'cyber war' with the Russians.
It has to be said: it became the minister in the talk show WNL on Sunday put a bit in the mouth. The discussion theme was the foiled Russian attempt to hack the international organization OPCW in The Hague. A talk show guest asked the minister whether there was an 'information and cyber war'. "Certainly", said Bijleveld. Is 'cyber war' the right term, the presenter asked again. "Yes, it is."
Her spokesman softened the statement afterwards. "She meant that warfare is becoming more digital, not a literal war with the Russians."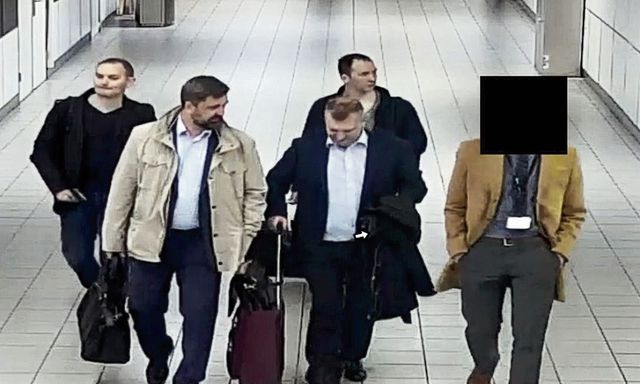 Read also: EU wants sanctions for foreign hackers


The case raises questions. First of all: what is a cyber war? And: did we get involved with the Russians?
Douwe Jan Elzinga, professor of constitutional law at the University of Groningen, finds Bijleveld's statement "unhappy". But according to him it is not about an official declaration of war. "We have a solid constitutional procedure before we declare war on a country. This one slip of the tongue can be especially damaging to our relations with Russia. "
Sico van der Meer, expert non-conventional weapons at the Clingendael Institute, calls cyber war a "too big word" for the current situation with the Russians. At the same time, according to him, experts do not know well when they have to call something a cyber war. "The cyber domain of warfare is relatively new. We are not yet out when a military cyber operation is really called a war. "
Read also: 'The incompetence of Moscow is amazing'


Kill in hospital 'war act'
Meanwhile, there are continuously hostile digital operations. Ukraine, for example, is used as a testing ground for Russian hackers, who even shut down the electricity supply in 2015. South Korea again serves as a testing ground for the North Koreans and Taiwan for Chinese. The US employ thousands of cyber soldiers.
Is that all a cyber war? No. "In the legal world we do not know of a pure 'cyber war'", says Paul Ducheine, professor of law of military cyber operations at the UvA. He explains that a disruptive cyber attack, for example by laying down hospitals that kill patients, can be an official act of war. It is then up to politicians to interpret this in this way. Internationally, there has been a lot of pressure for years to translate war law into the digital domain. For example, the Netherlands has made efforts for the latest version of the Talinn Manual, a legal framework for digital war.
"General pieces of war law are difficult to interpret," says Ducheine. "For example, you may have the right to attack an enemy fighter or an object. But what about software attacks? "
Another stumbling block is attribution. "We can see where a rocket comes from", says Van der Meer. "But find conclusive evidence about the origin of malware." Moreover, secret services that reveal their evidence betray their modus operandi and entrances to the opponent. Countries also play hide and seek. For example, express programming code is used that is typical for another country. In 2015, the French Tv5Monde was hacked. Everything pointed to IS. Van der Meer: "Only after one year were the Russians. So you can not immediately attack. "
Source link