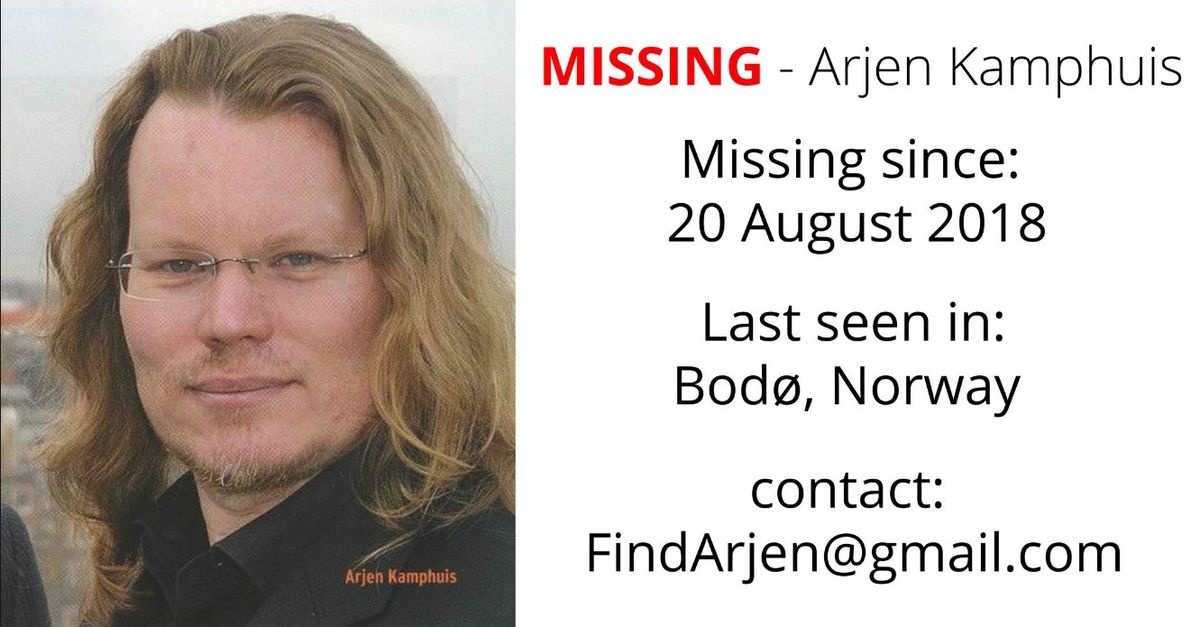 The 47-year old Amsterdammer Arjen Kamphuis has been missing in Norway since August 20th. Kamphuis, who is known for his work in the area of ​​privacy and internet safety, was last seen in the Norwegian town of Bodø, in the north of the country. According to news agency ANP, the Dutch Ministry of Foreign Affairs is aware of the disappearance.
According to a friend of Kamphuis he spent two weeks on holiday in Norway. She said to ANP:
"He would return to the Netherlands on August 22, had returned a ticket back for that day. But now he has missed several work and private meetings. "
NRC journalist Liza van Lonkhuyzen writes a lot about technology and privacy, and therefore knows Kamphuis. "It is his mission to ensure that journalists can safely communicate with their sources in many countries."
Hiking
Kamphuis would have checked out from a hotel in Bodø on the day of his missing. It looks like he started to go after that. The area around Bodø is known for its rugged landscape. Kamphuis would have walked more often in the past.
The Ministry of Foreign Affairs is in contact with the local authorities, reports the ANP. There is also contact with the Kamphuis family. Tweets about the disappearance of Kamphuis and calls for information about his fate have been shared more than a thousand times online.
Arjen Kamphuis is a specialist in cybersecurity and wrote, among other things, the book 'Information Security for Journalists'. He works at Brunel as Technology and Security Director, and also flies around the world to train journalists and activists. Kamphuis is often quoted in Dutch media in the field of internet security, also in NRC.
Source link