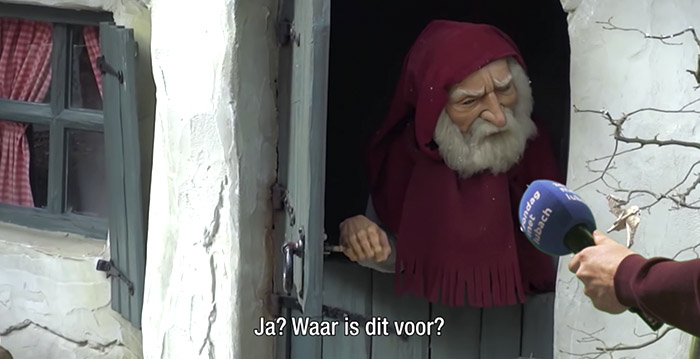 Sunday with Lubach hilariously the riot around the expansion of the Efteling on the heel. After complaints from local residents, the satirical TV program wanted to know how the residents of the Efteling themselves think about the controversial expansion plans of the amusement park.
"Are the old residents actually waiting for so many new people?", presenter Arjen Lubach wondered. He then shows a comical montage of well-known Efteling figures who give their unvarnished opinion about the plans. Including the Troll King, the Fairy Tale Tree and Langnek.
ALSO SEE: Expansion plans Efteling now officially approved
Also a gnome from the Kabouter village and several members of the Laaf people let themselves be heard. "People no longer know their own neighbors"complains Repelsteeltje, who emphasizes that his neighbors do not even know what he is called.
The Efteling fragment is now on YouTube.
It is not the first time that Sunday with Lubach is about the theme park world. Last year Attractiepark Slagharen was featured in the popular TV show. Earlier, the program makers already came up with a disaster park and a Prince Bernhard amusement park.
ALSO SEE: Efteling visitors fooled in TV show Wrong Friends
Source link