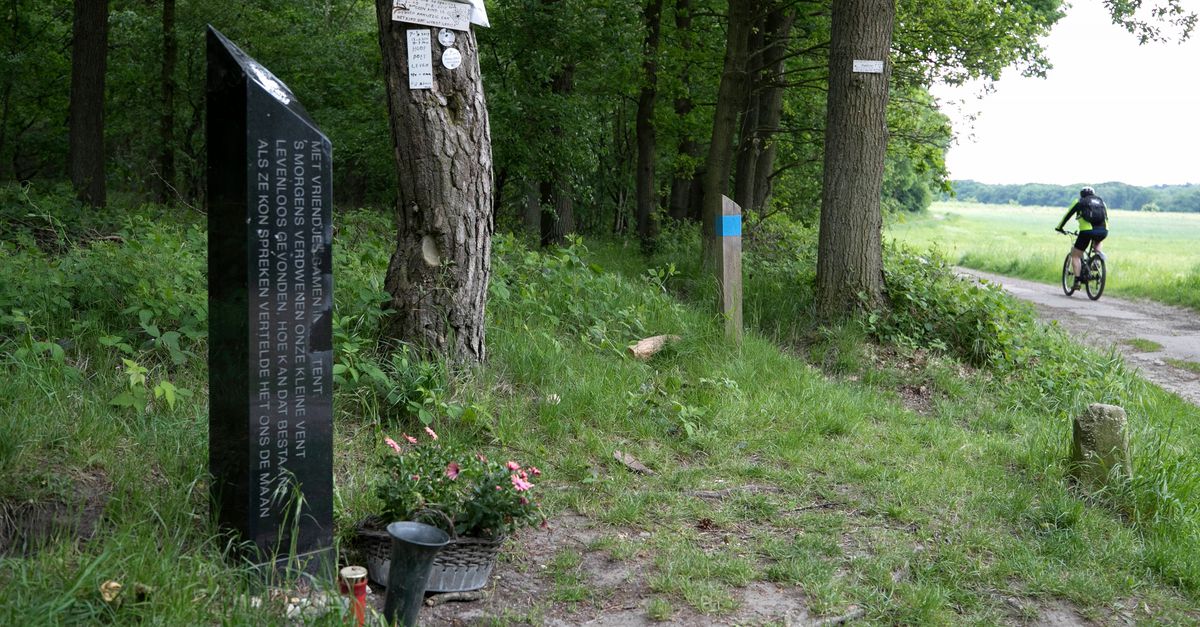 Jos B., the suspect of the murder of Nicky Verstappen in 1998, was arrested in Spain on Sunday afternoon. The police reports this Sunday. The 55-year-old man is being held in a police cell.
B. will be handed over to the Netherlands in the short term. The authorities tracked him down after a tip from a witness who had recognized him on the basis of a photo that was distributed by the police on Wednesday.
The Dutch witness had already seen and spoken to him several times before it was known that he was suspected of the murder of Nicky Verstappen, he tells The Telegraph. Jos B. had told that he likes to live in nature and according to the tipster lived in a tent in a forest, near a house where a kind of commune is located.
"He looked neat, not wild or so. It is also a neat man. "
On Saturday the witness contacted the police and then spoke for an hour with a detective.
Read also: How long can you remain untraceable?


Over the past few days more than a thousand tips came in about the whereabouts of B .. He came up this week as prime suspect for the murder of Nicky Verstappen in 1998. B.'s DNA was found on the clothes of the then 11-year-old boy. This happened in January during a large-scale DNA test involving 20,000 men. It was the largest DNA research in Dutch history. The police spoke at a press conference Wednesday of a "one hundred percent match", after which an international investigation order was issued.
The tip line will remain in operation for the time being, because the police are still hoping to get more information. The police thanked everyone who sent tips on Sunday evening in a video.
Collaboration
B. was arrested by the Spanish police with the help of the Dutch authorities. Chief officer Jan Eland gives further explanation of the arrest on Monday morning. Crime reporter Peter R. de Vries said that the man was arrested in an open field at about 50 to 60 kilometers from Barcelona. De Vries said that B. has not said anything to the Spanish police.
Jos B. is suspected in this case of three crimes: murder or manslaughter, unlawful deprivation of liberty and a sexual offense. The Public Prosecution Department did not want to announce anything about the latter for reasons of research interest. In 1985, B. was sentenced to two months of probation after offense with two 10-year-old boys.
Read also: At first Jos B. was passant, then witness, now a suspect


DNA
B. had no known connection in 1998 with Verstappen or his place of residence Heibloem. He himself lived at the time of the murder in the Limburg Simpelveld, sixty kilometers away. He turned out to have gone abroad in October last year. Since April every trace of him was missing and the family of B. gave him as missing. He was last seen in the French Vosges.
After the Wednesday press conference, the police placed B. on the National Investigation List. He was also on the most wantedlist of Interpol. After his arrest, B. was removed from the lists.
In August 1998 eleven-year-old Nicky Verstappen disappeared without a trace from a camp of local youth work on the heath near Brunssum in South Limburg. A day and a half later his body was found in a pine forest more than one kilometer from the camp.
The then 35-year-old Jos B. was held up by the authorities in the area, but was only seen as an accidental passer-by. In 2001 he was interrogated again in a so-called second opinion investigation.
Huge relief from family
The Nicky Verstappen family is extremely relieved that B. has been arrested. "There are 25,000 kilos of them. Right gets its course, "says Peter R. de Vries, who has assisted them for years, to ANP.
"They are very happy that it went so fast, because it could all have taken longer," says De Vries.
Source link