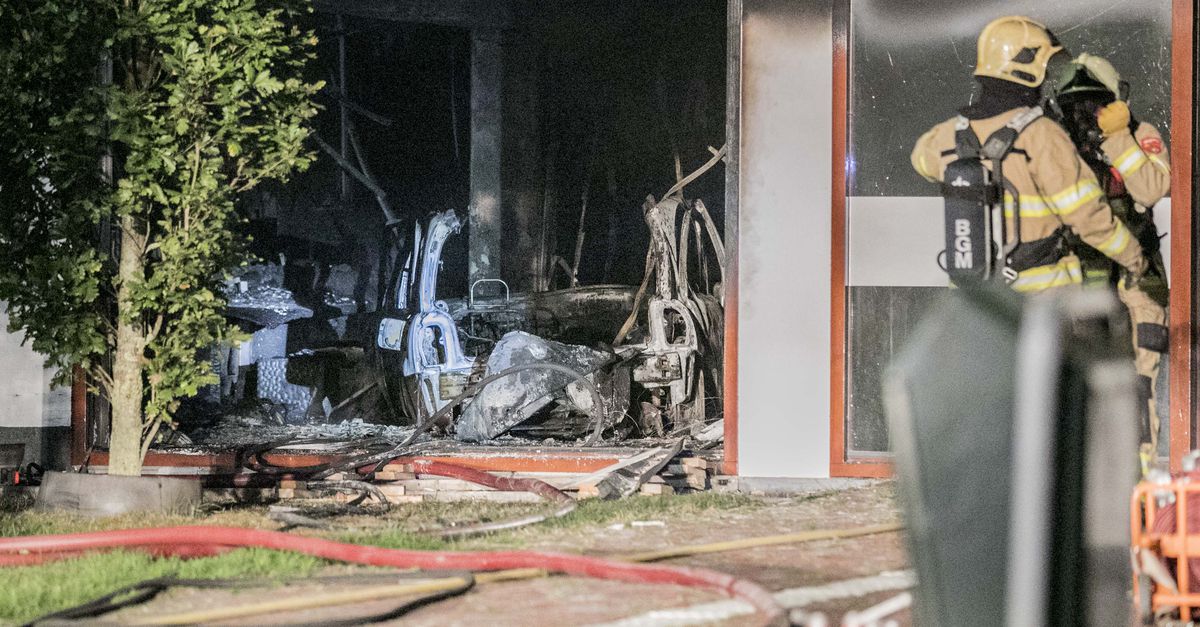 In the night from Tuesday to Wednesday, a motorist drove into the town hall of Lingewaard. Fire broke out and the driver died. The fire department said that two gas bottles were found in the car. One gas cylinder has exploded, the other has been made safe by the fire brigade.
First investigation into burning car in the Lingewaard town hall in Bemmel; someone drove into the town hall by car and died on the spot. This is the only victim. Police do further research. #Lingewaard #law enforcement #Bemmel

– Police Lingewaard (@POL_Lingewaard) August 22, 2018
The fire was under control around 3 am. The town hall has suffered serious damage and therefore remains closed on Wednesday. The police are still investigating and calling on Twitter to "not speculate about the cause". The police have "a strong suspicion" about who it is. It is not yet known why the driver drove into the town hall.
The mayor of Lingewaard Marianne Schuurmans says to news agency ANP that there must be design in the game "because you do not drive in here accidentally". Also let them know that she finds it "very bad" what happened and to be glad that no victims have fallen apart from the perpetrator.
Source link