The terrorist threat in the Netherlands has changed in nature, but remains substantial. The National Coordinator for Counterterrorism and Security (NCTV) writes this in the latest report on Terrorist Threat Assessment Netherlands (DTN) that was published on Monday. According to the NCTV, there is "a reduced threat" of the Islamic State (IS) terror group, but supporters are still busy preparing attacks.
"The threat assessment is developing in part in a positive direction", writes the NCTV. The authority draws this conclusion because there is a sharp decline in the number of attacks in Europe and because IS has lost almost all its territory in Iraq and Syria.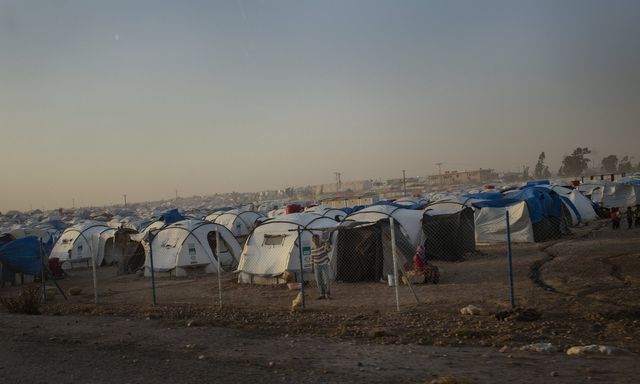 Read also: Are the jihadists really turning back?


Nevertheless, the threat level (now 4 out of 5: substantial) can not yet be screwed down. This has to do with different things. First, there are still international networks in the Netherlands that intend to carry out attacks in Europe. The Dutch jihadist movement is also still active. Supporters focus less on traveling to battle and more on spreading jihadist ideology in the Netherlands itself.
Jihadist ideology
The NCTV mentions in its report the stabbing at Amsterdam Central. On 31 August, a young Afghan here put down two American tourists, according to his own words because "the Prophet, the Koran and Allah are often insulted in the Netherlands". The incident illustrates, according to the NCTV, the threat that still prevails in our country.
It is plausible that jihadists hold the West liable for the fall of their self-declared caliphate. They could use this as justification for future attacks, the NCTV thinks. Also factors that contributed to the rise of IS, such as the marginalization of Sunnis in Iraq and Syria, have not disappeared.
Finally, dozens of convicted jihadists will be released in the coming two years, both in the Netherlands and in other European countries. They may not be deradicalised and can spread their jihadist ideology further if they are free.
The NCTV also warns in the report for the salafist movement that is active in the Netherlands. Salafists "propagate and legitimize active intolerance and anti-democratic activities", according to the terrorism coordinator. They also sometimes condone jihadist violence, which could endanger national security in the long run.
Source link