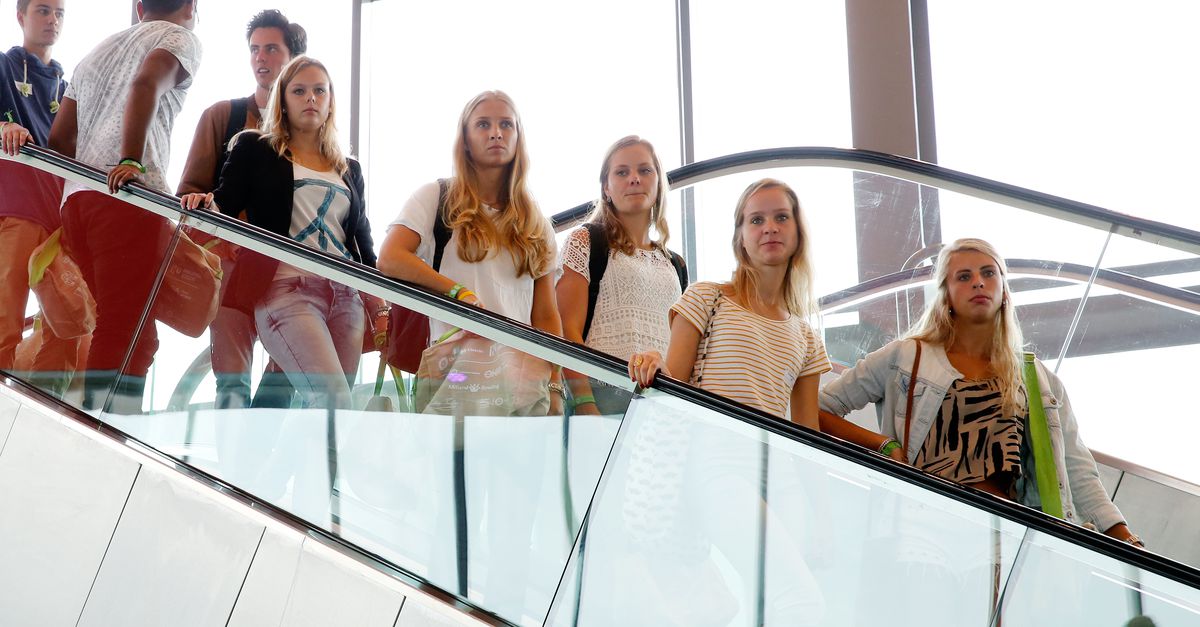 Who goes to study often moves to another city or municipality. But not all places with a higher vocational or university level are equally popular among studying men and women. The Central Bureau of Statistics (CBS) looked for the cities in which most young Dutch people live and looked at the male-female ratio. Especially in Utrecht, Leiden and Maastricht, women have the upper hand, says Statistics Netherlands.
The statistics bureau sees that a relatively large number of young women aged between 20 and 25 live in the cities in which a college or university is located. Utrecht is the crown: 73 men walk around every hundred women in that age group. In Leiden this division is 74 men out of 100 women, in Maastricht 76. In total, more than one million Dutch people are between 20 and 25 years old. Across the board, women are only in the majority.
Young women earlier from home
According to Statistics Netherlands, the difference can be explained by the fact that young women leave home sooner. At the start of 2018, 55 percent of the 21-year-old women still lived at home, compared to 69 percent among young men. In any case, more and more students are staying with their parents, the statistics office already saw in January of this year. With the introduction of the social loan system, which replaced the basic grant, more and more students remain in their parents' home for a longer period of time.
"But", according to CBS principal researcher Peter Hein van Mulligen, "the loan system makes no distinction between man and woman. Perhaps young men find it better that they are cared for and the parents do the laundry. On this basis you can say that young women are self-employed in the past. In Groningen, for example, that is clearly visible: the city of Groningen has a clear surplus of women, but in the surrounding area many young men live. "
Slightly more women in technology
In Delft and Eindhoven it has been reversed among the young population, there are relatively many more young men living there. According to Statistics Netherlands, this is because women less often opt for a technical education, which is precisely the branch on which the universities of Eindhoven and Delft profile themselves. Although the last ten years a little more women go into technology, the surplus of men in Delft just grows. Only 170 female peers live in Delft on the 170 young men. "The technical cities remain a male stronghold," says Van Mulligen. The fact that women are overrepresented in Utrecht and Leiden, according to Van Mulligen, has to do with the humanities, where the universities excel again.
Read also: Help, there are no more technicians!


Nevertheless, there are also a number of municipalities where the figures are much closer, such as Weesp and Zwolle. In fact, according to the statistics office, there is no question of a national distorted growth; as the age increases, the male-female distribution becomes more balanced again. This is because many graduates leave their study city.
More women go to college
In addition to the later release, Statistics Netherlands also attributes the difference to the influx of students. Nowadays, more women than men are enrolled in higher education. An average of 94 men now study nationwide per hundred women. Until 2005 there were more men enrolled at the universities, a year later this was the same. From 2000 the number of women slowly increased and from 2010 onwards, more women started to study. At the higher professional level, the men have entered the last few years; there are still more women studying there, but they are increasingly recruiting more men. In all fields of study, wo and hbo, women complete their studies faster and more often.
Source link