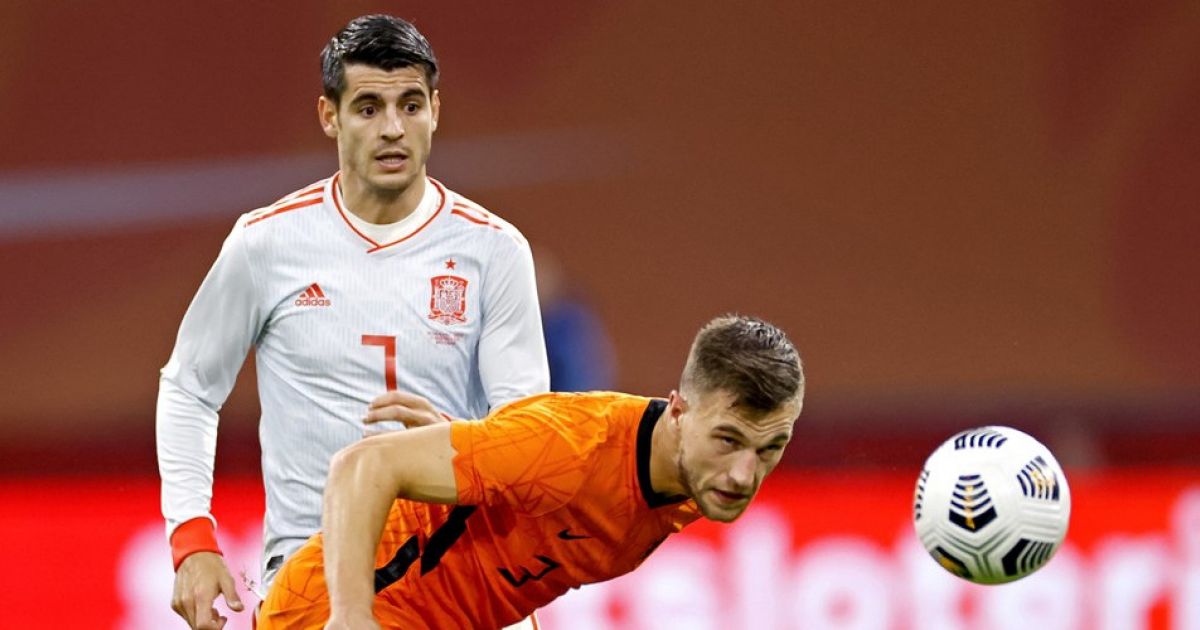 Joël Veltman played a negative leading role in the early goal against Orange in the exhibition match with Spain. The Brighton & Hove Albion defender got the wind from, among others, Rafael van der Vaart, but Frank de Boer does not share that opinion.
"No, I don't think that criticism is justified", said the national coach at the press conference after the 1-1 draw in the Johan Cruijff Arena. "This may not have been his best game, but he has always reached a very reasonable level. He also came in very well against Italy. I know what I get from Joël. Of course he has very good players in front of him. But he has proven enough. that he is a very valuable player for the Dutch national team. "
In the eyes of Van der Vaart, Veltman was childishly easy to outdo the goal of Sergio Canales. "Everything goes wrong. I don't know what Veltman is doing there, he runs like a Boeing. The keeper can do more, but of course it starts with Veltman. Just cover it, especially against Spain, which is one of the best between the lines. plowing is ", the former Ajax player said at the WE.
Source link