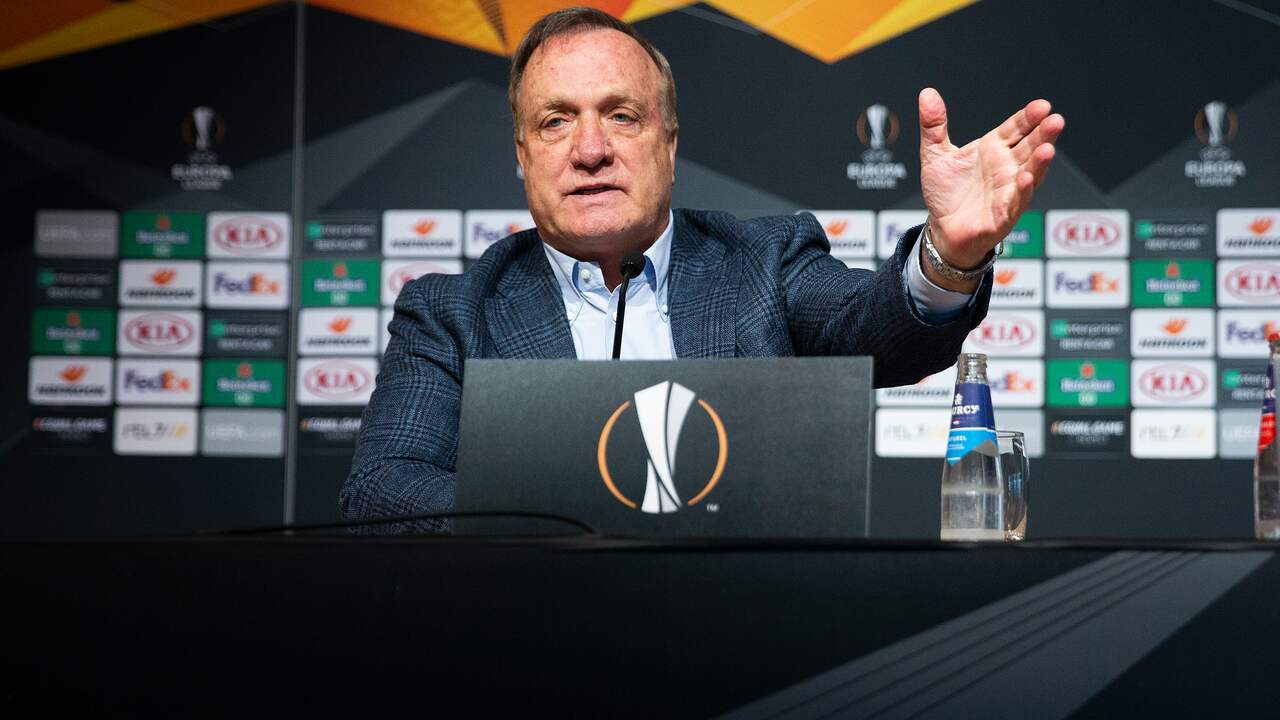 Dick Advocaat is disappointed that Feyenoord does not have the same financial possibilities as Ajax or PSV. The 73-year-old coach, who announced on Tuesday that he will leave the Rotterdam club at the end of this season, says that "something is going wrong" at his employer.
"Normally, 45,000 people come to this club every week, but financially we can never do the same as Ajax or PSV. Then something goes wrong in that area," said the Hagenaar on Wednesday at a press conference, in the run-up to Europe. League duel with Dinamo Zagreb.
"Everything is available here. We have an excellent youth division and a good professional division. It is great to work at a club like Feyenoord, only I have to perform. And that is logical, only then it is a pity that I cannot do things. can do that should happen. Nothing can do. "
Lawyer has been a trainer of Feyenoord since October 2019. At the time, he succeeded the dismissed Jaap Stam. Under the Hagenaar, Feyenoord made a march to third place in the Eredivisie and the Rotterdammers reached the final of the KNVB cup. Due to the coronavirus, both competitions were ended early.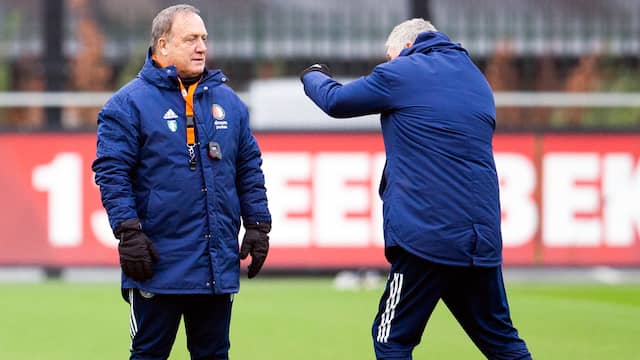 Dick Advocaat emphasizes once again that Feyenoord is very likely his last employer. (Photo: ANP)
'I think it's enough like that'
The lawyer once again emphasized that there is a very good chance that he will completely withdraw from football after his departure from Feyenoord. "I still feel very good, but I think it is enough", said the former national coach of Orange and Russia, among others.
"Every morning the alarm clock still rings at 6.30 am and I still think that's fine. But at some point it will stop and I have to make a decision. I have done that."
Lawyer already indicated internally a month ago that this would be his last season at the Rotterdam club. "Such an announcement is never convenient or inconvenient," the outgoing coach continued. "There was some commotion in the newspaper so this seemed like a good time to tell, but the people around me have known it for a while."
Group K Europa League standings
1. Dinamo Zagreb 4-8 (+4)

2. Feyenoord 4-5 (-1)

3. Wolfsberger AC 4-4 (-1)

4. CSKA Moscow 4-3 (-2)
'Have to watch out for the counter against Zagreb'
Feyenoord will play the penultimate group match in the Europa League against Dinamo Zagreb on Thursday. With a profit, the Rotterdammers take a big step towards European wintering.
Lawyer expects his team to take the initiative against the Croats. "They will be satisfied with one point and I assume that they will play from a closed organization. They are lurking at the counter and want to let us make the mistake. We have to watch out for that."
"I think it is one of the best teams in our group, although we should have just won in Zagreb. We had four or five good chances to score, but failed to do so. That will have to be better tomorrow."
Feyenoord-Dinamo Zagreb starts on Thursday at 6.55 pm. The match is led by the English referee Chris Kavanagh.
View the standings and the program in the Europa League
Source link