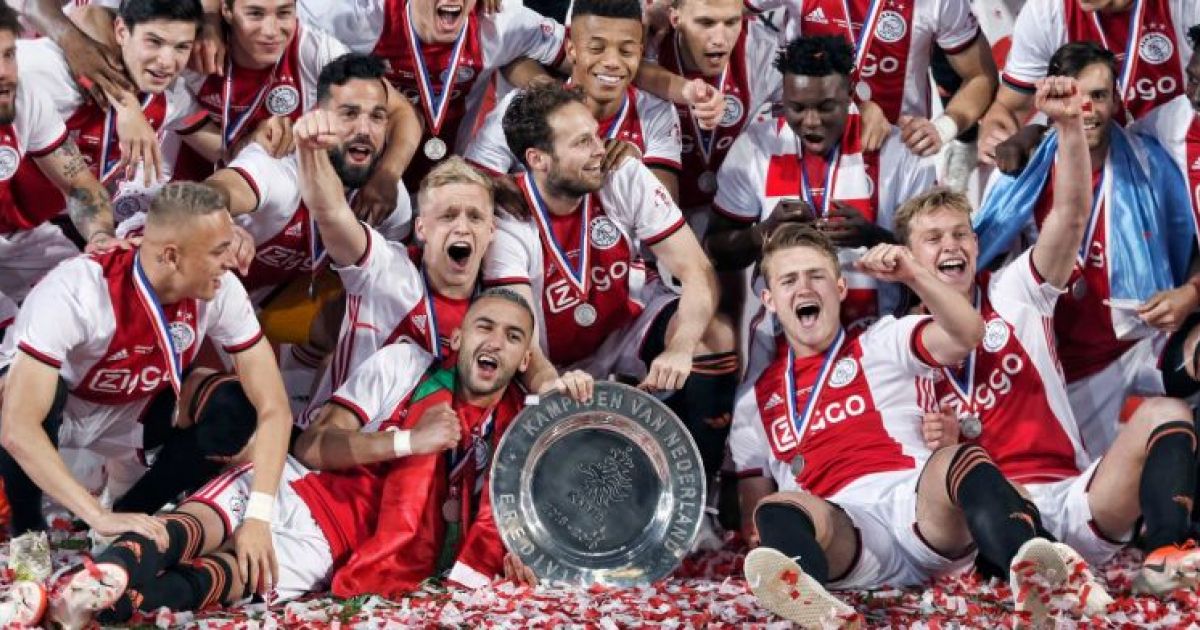 Ajax crowned a special year on Wednesday. The Dutch newspapers write about the revenge for the failed championship match against De Graafschap in 2016, point to the title for Abdelhak Nouri and say goodbye to a special team.
"Joy, class and diligence give Ajax the 34th title," headlines de Volkskrant. 'It is the title of a much-praised team with a label of joy, togetherness, pleasure and class. Ajax stood for the name and reputation of the club in the football world, a club for which connoisseurs from all over the world go to Amsterdam to unravel secrets about youth, style, technology, position play and so on. Ajax has more quality than PSV and has a trainer in Erik ten Hag who managed to combine experience, talent and a sense of entertainment into a beloved team. '
Also Faithful praises the development of Ajax. "The progression of Ajax this season was also reflected in the champion match against De Graafschap. The position game once again looked refined, the willingness to work for each other was again high and fitness was again striking in the 58th official game of the season. The expectation is that the team will fall apart this summer. But they were tomorrow's worries. The 34th national title – a prize dedicated to Abdelhak Nouri. "
The Telegraph is also paying attention to Nouri. 'The lucky Ajax fans, who were able to get a ticket for De Graafschap-Ajax (1-4), provided the most impressive moment. After the last whistle, they chanted the name of Appie Nouri, the number 34 of Ajax, which was struck by permanent and serious brain damage, which turned out not to be forgotten in the 34th national title. His bosom friend Van de Beek heard it with a lump in his throat. "
The Algemeen Dagblad goes back to 2016. 'It was here, in this cozy stadium in Doetinchem, where Ajax played one of the most painful matches in club history. The 1-1 of 2016 with which the team from Amsterdam lost the title of course. That iconic image of trainer Frank de Boer, grieving his place in the front of the player bus. How much has changed since then. This selection is so much better in everything than three years ago. Celebrating the double, after also a heroic European year. Picking up the bowl in Doetinchem this time has a completely different dimension. "
The AD also looks ahead. "That this team is falling apart is as painful as it is logical. One year this special collection of players made an impression. So De Jong is already gone. Matthijs de Ligt follows. Hakim Ziyech probably too. They can more or less choose after all those captivating performances in the Champions League. And then there is the question of what happens to players like David Neres and Donny van de Beek. Also huge transfer objects with the elite of Europe. "
Source link