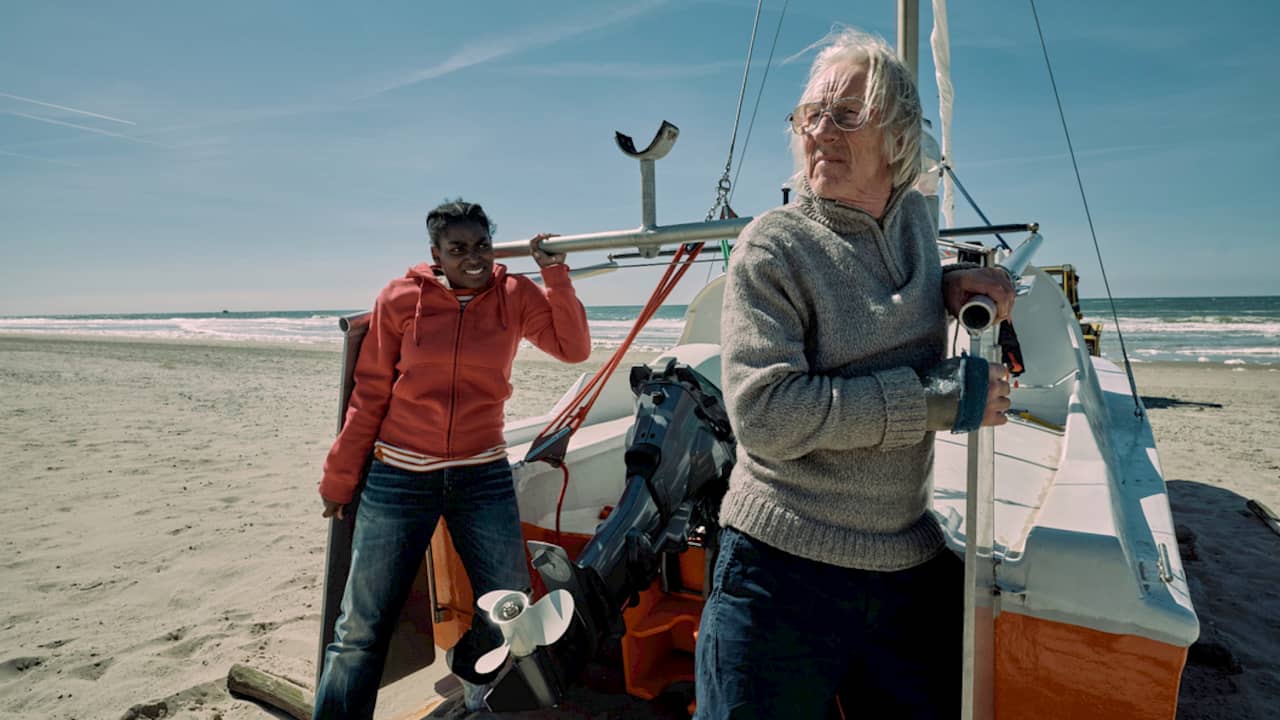 Running from Thursday The bird watcher in Dutch cinemas. Protagonist Freek de Jonge receives praise, despite criticism of the plot.
The Telegraph – four stars
"Freek de Jonge is almost the only actor in this charming story, about a Robinson Crusoe who prefers his island to the human world. If something is broken, he can easily fix it himself. Whether it's his binoculars or his own arm. However, shock and indignation strike when he hears that his mail is being cut. Why can't he just sit where he is?
Director Threes Anna packages her message about the right to self-determination in a slightly fairytale setting in which she visibly puts a lot of love into it. Not only a love for nature, but also for set design. The beach hut around which the entire film is set. is full of small details that reflect how efficient and satisfied this man has filled his life. "
NRC – two stars
Just as the old man has accumulated a lot of silted things around him over the years, the serene minimalism with which the film begins is soon crammed into an overflowing plot about the impending cancellation of his post. The only resting point is protagonist. Freek de Jonge, who seems to have waited his whole life to calm down in this role. "
"As if more and more ideas were added during the development of the film. The satellite phone breaks down, he breaks his arm, he dresses the radio with a washed-up wig, the boundaries between delusion and reality are slowly starting to blur. magic of The bird watcher is nevertheless lost in an underlying desire for logic and story. "
de Volkskrant – four stars
"Suddenly a flock of migratory birds flying overhead stands for the final goodbye to everything the bird watcher knows. An approaching north-westerly storm completes the symbolism of doom."
"Which The bird watcher despite these rather large gestures, it still works excellently, and in the end is even moving, is largely due to the appearance of De Jonge and the way in which Anna directed him. The comedian seems made to stare at a storm on the beach with a grim head and fierce, half-long gray hair, identified in its fibers with beach, wind and sea. "
Het Parool – does not give stars
Director Threes Anna was the artistic director of the groundbreaking theater group Dogtroep and that background is tangible in how The bird watcher at least as much seems to stem from the landscape and protagonist Freek de Jonge, as from Anna's brain. It's a film layered in its simplicity. "
"De Jonge, for whom this is his first film role since the eighties, plays the birdwatcher in a beautifully subdued way. Mumbling and shuffling through that house, which is small but never oppressive."
Source link